Big 12 News
TCU's Mike Miles Cleared for Return vs. Oklahoma State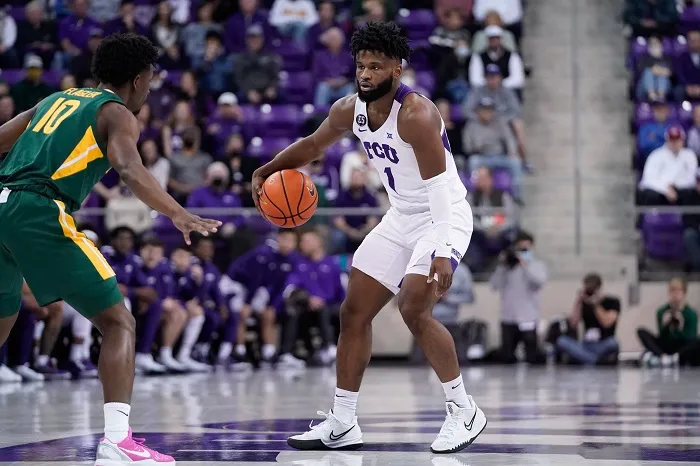 The TCU Horned Frogs will get a huge reinforcement when they host the Oklahoma State Cowboys this weekend at Schollmaier Arena. After missing the past five games, star point guard Mike Miles is set to return, according to a report by 247Sports' Colin Post.
Miles previously told ESPN's game announcers on Wednesday that he could to be able to play on Saturday for the Horned Frogs. ESPN's Rick Hollenbeck referenced a conversation that he and his analyst had with Miles at shootaround on Wednesday as the 22nd-ranked Horned Frogs were preparing to face the 19th-ranked Iowa State Cyclones at Hilton Coliseum.
Miles participated in the Horned Frogs' shootaround in Ames, but didn't step onto the court for a return during live action in what ended up as a 70-59 setback. However, Hollenbeck said that Miles told him he felt good and expected to play when TCU takes on Oklahoma State, which now appears to be the case.
The Big 12 Preseason Player of the Year, Miles remains on several award watch lists despite the injury. In his third season in Fort Worth, the veteran is averaging 18.1 points, 2.8 rebounds, 3.0 assists and 1.4 steals per game.
TCU has certainly felt the impact of his absence during this recent stretch. It's in midst of a four-game losing streak and has only won a single game since Miles went out. It has fallen out of the Top 16 seeds in ESPN's Bracketology.