Big 12 Basketball
TCU Secures 75-62 Win at Kansas State for First Big 12 Victory since January 2022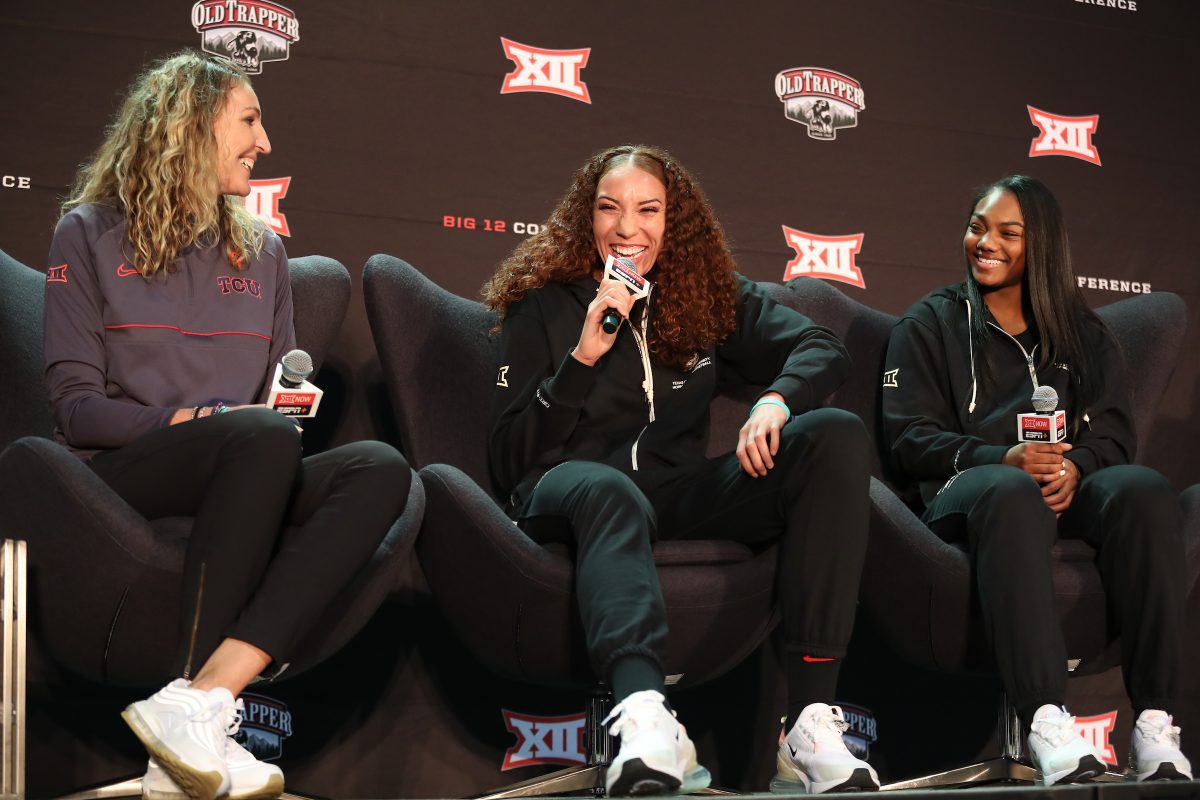 It's been nearly 13 months since the TCU Horned Frogs have tasted victory in the Big 12 Conference. But they finally have once again, as they took down the Kansas State Wildcats 75-62 Saturday evening at Schollmaier Arena for their first win in league play since Jan. 19, 2022.
Entering with an 0-13 record this season in Big 12 play and winless in its last 26 conference appearances, the Horned Frogs decided it was time to put an end to all that. They closed the third quarter with a 10-0 run and controlled the fourth from there for triumph. When forward Lucy Ibeh converted a layup off a pass from guard Paige Bradley with 1:52 left, the celebration was on.
TCU (7-18, 1-13 Big 12) scored the first five points of the contest and led it 18-10 after the opening quarter of play. It was up 29-28 at half after never trailing in the opening 20 minutes.
Kansas State (15-12, 4-10 Big 12) took its one and only lead early in the third quarter on a layup by guard Brylee Glenn. That made it 33-31.
But the Horned Frogs regained the advantage and then used that furious spurt at the end of the third to grab command. They didn't ever look back.
Ibeh led all scorers with 21 points on 9-of-14 shooting. She also pulled down 10 rebounds for a double-double. Guards Tara Manumaleuga and Tomi Taiwo joined her in double figures with 16 and 13, respectively, while guard Roxane Makolo also recorded 10 boards.
For the Wildcats, guard Gabby Gregory led the way with 15 points. Three others joined her in double figures, including guards Jaelyn Glenn and twin sister Brylee and forward Eliza Maupin, with 13, 11 and 10, respectively.
The Horned Frogs outshot the Wildcats 45.9% to 32.2%. They out-rebounded them 43-33.
TCU returns to action when it takes on Baylor at 6:30 p.m. CT Wednesday. Kansas State looks to get back on track in the Sunflower Showdown against Kansas at the same time.