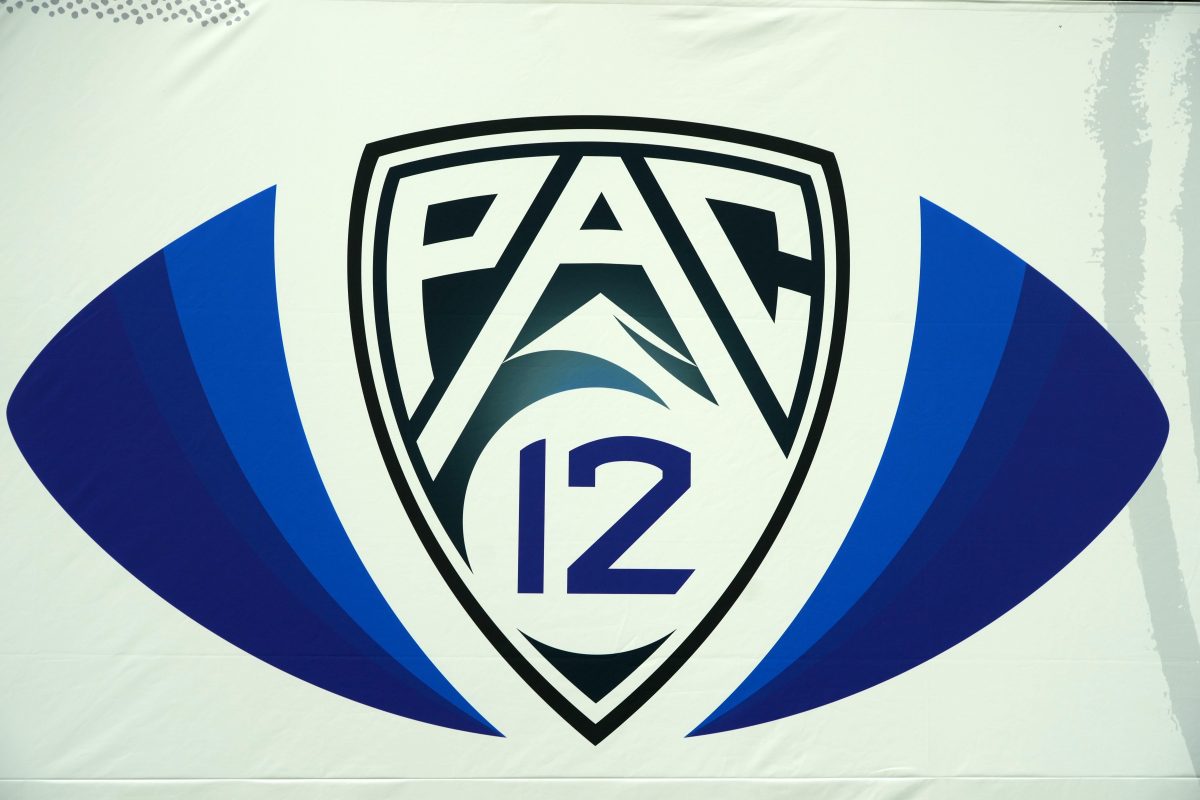 What's going on in the Big 12 and beyond? I expand and explain every Sunday in Postscripts at Heartland College Sports, your home for independent Big 12 coverage.
This week, two head coach are excelling under difficult circumstances, more Pac-12 news and why you should stay in college as long as you can.
Opportunity Knocks for Two Head Coaches
You can talk about opportunity landing in your lap. But it matters what you do with that opportunity when it comes your way. One current Big 12 coach and a former Big 12 player are examples of that.
Rodney Terry didn't expect to be the head coach at Texas when the season began. But forces beyond his control elevated him to that space in December.
Domestic violence charges against Chris Beard — which were dropped this week — ultimately led to Beard's dismissal from the program. Since Terry took over, he's done a tremendous job of not just keeping Texas in contention in the Big 12 but maintaining and growing the team's chemistry. That's no easy feat when the head coach is fired in the middle of a season.
Terry deserves all the accolades he's received, including a nomination to the Naismith late-season watch list for national coach of the year.
Then there's Joe Mazzulla, who was elevated to interim head coach of the Boston Celtics after Ime Udoka was suspended and later dismissed for an improper relationship with a Celtics staff member.
All Mazzulla did was lead the Celtics to the best record in the Eastern Conference and earn a spot leading one of the All-Star teams this weekend. The Celtics removed the interim tag this week and dismissed Udoka.
Terry had been a Division I head coach for nearly a decade and had a record barely above .500. Mazzulla, a former West Virginia player under Bob Huggins, spent two years as a head coach at Division II Fairmont State, where he went 43-17.
Terry may have a job at Texas beyond this year. Mazzulla is now the permanent solution in Boston.
Both have excelled in a season of change.
This Week in 'As The Pac-12 Turns'
So … much … stuff.
On Monday, the Pac-12 did this:
So … that's weird right? Totally out of the blue. No prompting it would seem.
On Tuesday, our Derek Duke wrote about how the Pac-12 was going in the tank and the Big 12 was thriving. I certainly agree with the Big 12 part. I'm not sure I'm ready to bury the Pac-12 just yet.
Then, on Wednesday …
Did … anyone even know that the Pac-12 was negotiating with CBS and Turner? I mean I consider myself pretty plugged in and I had no clue. Though, that certainly explains Monday.
The San Jose Mercury-News' Jon Wilner wrote that nothing has really changed. From his column:
Then as now, ESPN and Amazon are likely distribution partners.
Then as now, expansion (by two) is a distinct possibility.
Then as now, the most likely outcome to this saga is the continued existence of the Pac-12 with a media rights deal that extends through the end of the decade.
He well could be right. But, the longer the Pac-12 waits, the harder it becomes to get this to the finish line, especially if the TV numbers don't measure up to the Big 12's.
Wilner also wrote this:
Even though the Big 12, in a play for stability, signed a below-market deal with ESPN and Fox, limiting the revenue opportunities for Utah, Colorado and the Arizona schools …
Meanwhile, Big 12 commissioner Brett Yormark is on Pac-12 based podcasts saying he wants teams in all four time zones.
One thing is proving apparently. Big 12 commissioner Brett Yormark knows how to make a deal, and Pac-12 commissioner George Kliavkoff does not. At this point, I'd trust Yormark's ability to get an amended deal done that benefits new members than Kliavkoff getting any kind of deal done.
Stay in College (Seriously)
What's the old John Mellencamp line? "Hold on to 16 as long as you can?" I think that's the lyric from "Jack and Diane."
Well I'm not here to tell you to hold on to 16 as long as you can, but I can tell you with certainty that you should stay in college as long as you can.
Texas guard Brock Cunningham announced this week that he would come back to Texas for a sixth year of eligibility. Last week, I noticed that Baylor's Jonathan Tchamwa Tchatchoua was accepted into grad school, a clear sign that he intends to come back next year.
Here's what I tell everyone when I talk about student-athletes leaving early from college. If you're a lead-pipe lock first-round pick, then it's probably in your best interest to leave college.
But if you're not, and you've got eligibility left, stay another year. Improve yourself. You saw how it worked for Kansas guard Ochai Agbahi last year, and how it's working for Kansas forward Jalen Wilson this year.
Set that aside, and for players like Cunningham, who really don't have NBA aspirations, yeah, stay in college as long as you can.
As someone who just turned 50 and it's actually back in his old college town this weekend, I can attest that you can never get those days back. It doesn't matter if you go back for your master's degree or even your doctorate. Once you leave that cocoon of college for good, everything changes.
So yeah, tip your hat to Cunningham and to Tchamwa Tchatchoua for staying in school another year. Not just to continue their education, but to have just a little bit more fun before the real world invades the rest of their lives.
As someone who's been an "adult" for 30 years, staying in college is the way to go.
You can find Matthew Postins on Twitter @PostinsPostcard