Big 12 News
De'Vion Harmon, Gradey Dick Earn Big 12 Weekly Honors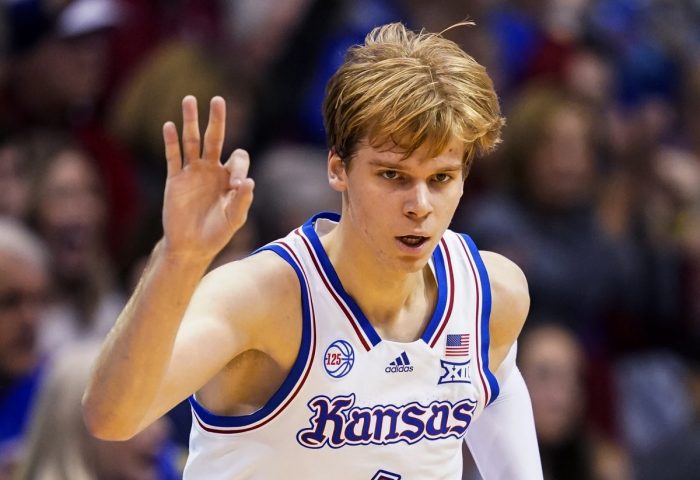 It was a massive week in the Big 12 Conference for statisticians this week as Kansas guard Gradey Dick, and Texas Tech guard De'Vion Harmon had a field day in their respective matchups.
Texas Tech's De'Vion Harmon picked up his second career Player of the Week honors while Kansas' Dick earned his third Newcomer of the Week honors.
Harmon has found a sneaky good senior season averaging 13.7 PPG, 2.9 RPG, and 3.5 APG and after scoring a career-high 25 points in Texas Tech's 74-67 win over No. 6 Texas last Monday before scoring 13 points in a 78-72 road win at West Virginia. Harmon has scored in double figures in nine straight games and is averaging 19.4 PPG over the past five outings.
Gradey Dick had big week starting off by totaling a career-high 26 points in the 87-76 road win at Oklahoma State, one of the surging teams in the Big 12 Conference. In the 87-71 win versus No. 9 Baylor, Dick scored 16 points with five rebounds. Dick has been one of the best players in the Big 12 Conference this season averaging 14.7 PPG, 4.9 RPG and 45.5% shooting from the field.
As Big 12 basketball continues to wind down, the race for the top team certainly has not. The Kansas Jayhawks and Texas Longhorns are currently fighting for the top seed in the Big 12 tournament, and with four games remaining, anything can happen.