Big 12 News
Texas Wants to Move the Time of the Red River Rivalry When They Join the SEC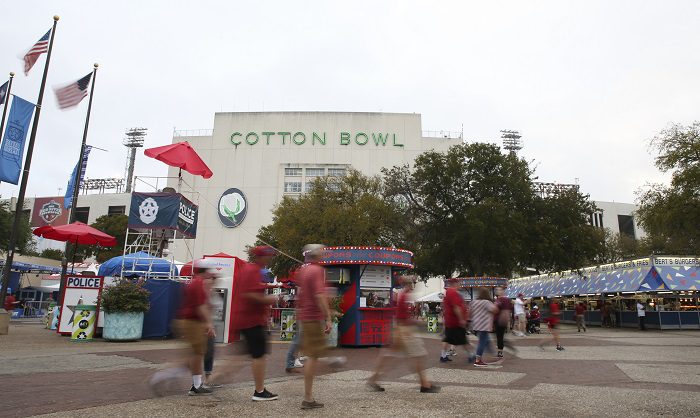 A lot of changes are coming to Texas athletics. The university is set to join the SEC in 2024 after negotiating an early exit from the Big 12 Conference.
And with that comes another potential change that athletic director Chris Del Conte would like to see. During a town hall on Monday night, Del Conte noted, according to Horns 247's Chip Brown, that he would like to see the Red River Rivalry moved from an 11:00 a.m. kick off to a 2:30 p.m. kick off.
From 1989 to 2000, there was only one time that the Red River Rivalry kicked off prior to 2:00 p.m. CST. However, the game has been an 11:00 a.m. kick off every year since 2010 and has become a staple match up for FOX in recent years.
However, now that Texas and Oklahoma will be in the SEC, which is exclusively going to be aired on ESPN, Del Conte may have some more leverage to try and get the kick off for this game moved back a time slot.
Over the last 10 meetings dating back to 2013, only three of the meetings have been decided by more than one score. Of course, last year was a bloodbath as the Longhorns crushed the Sooners 49-0 in a historic game that was the most lopsided in Red River history.
Oklahoma and Texas meet next on October 7th, 2023, which will be their last meeting as Big 12 football members.