Baylor Bears
Three Thoughts on the Feb. 20 College Basketball AP Poll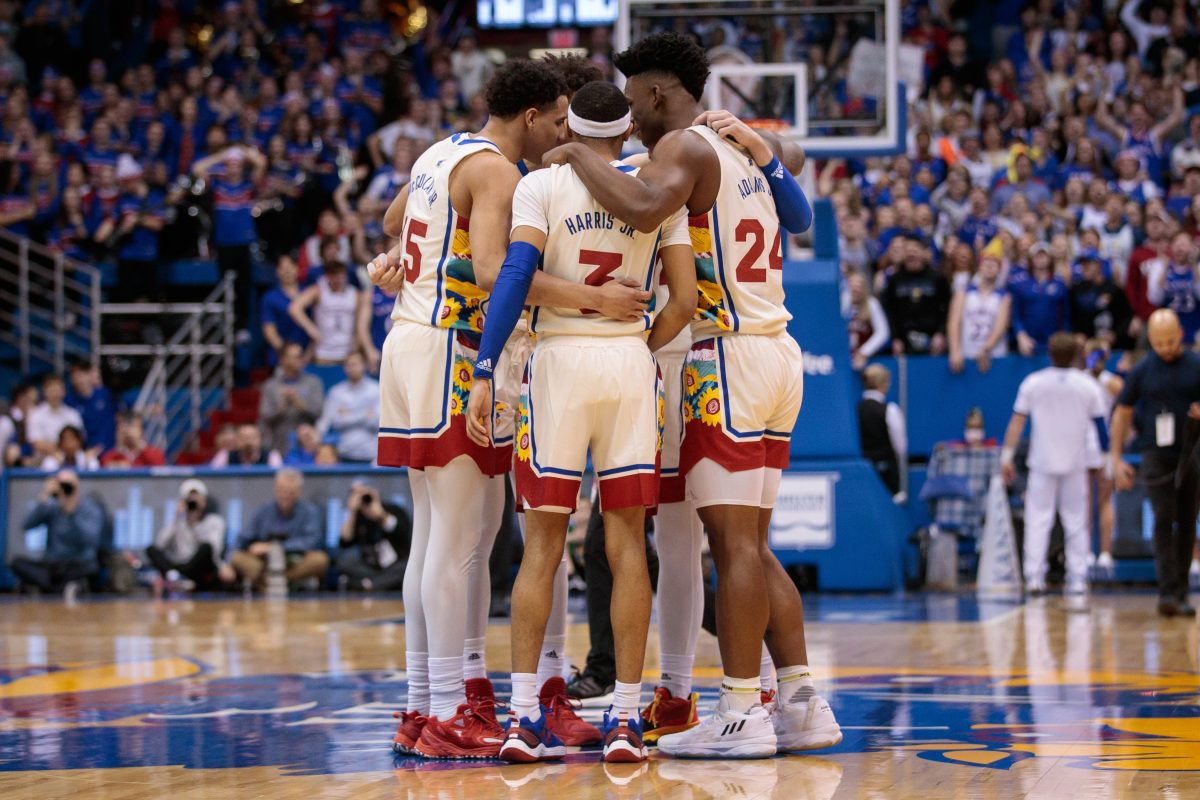 Six Big 12 teams are among the nation's best as the Associated Press Men's Basketball Top 25 was released after the season's latest week of games.
Here are our three thoughts on the poll from a Big 12 perspective
Kansas Makes Its Move
The Kansas Jayhawks made the big move of the week, moving up to No. 3. With all the discombobulation above them, along with wins over Oklahoma State and Baylor, the Jayhawks are in a position to, potentially, rise up to No. 1 in the country by season's end.
How could Kansas do it? Well, winning out would obviously be ideal. Then, Kansas would need help from the two teams above it, Alabama and Houston. It's certainly possible that both the Crimson Tide and the Cougars could lose again between now and the NCAA Tournament. The same could be said for Kansas.
But for now, we must allow for the possibility that Kansas could wrap up the season as the nation's top team.
Meanwhile, Texas and Baylor remained in the Top 10. Texas dropped a couple of spots to No. 8 after its loss mid-week to Texas Tech. But pollsters didn't punish Baylor a bit for its loss to Kansas on the road, keeping the Bears at No. 9.
TCU Saves Its Butt
I'm not gonna lie. After TCU lost to Iowa State at mid-week I pretty much thought the Horned Frogs would fall out of the poll this week. But, then again, I thought the same thing last week after TCU lost two games and they held firm.
It would appear TCU's win over Oklahoma State saved the Horned Frogs' butts this week, in terms of keeping them in the Top 25 at No. 24. It also helped nudge them up a bit in bracketology, though TCU is still not a Top 4 seed in a region. But with Mike Miles back and TCU firing again offensively, the week ahead is really interesting with Kansas at home on Monday.
I'm not sure the Horned Frogs sweep the week, but I think they do enough to stay in the poll come next Monday.
K-State, I-State Tumble
Both Kansas State and Iowa State took hits last week, and both fell in the Top 25. But both remained in the poll for another week.
Kansas State only dropped two spots to No. 14 after a mid-week loss to Oklahoma. On Saturday, Kansas State beat Iowa State, and that kept the Wildcats from a complete free-fall.
Meanwhile, Iowa State dropped four spots to No. 23, just one spot above the team it beat at mid-week, TCU. How to explain a four-spot drop for the Cyclones? I guess the head-to-head loss to Kansas State did it. It doesn't seem entirely fair, but voters don't always think of the balance. Iowa State beat a ranked team last week and probably shouldn't have dropped four spots.
This Week's AP Top 25 Poll
No. 1 Houston, No. 2 Alabama, No. 3 Kansas, No. 4 UCLA, No. 5 Purdue, No. 6 Virginia, No. 7 Arizona, No. 8 Texas, No. 9 Baylor, No. 10 Marquette, No. 11 Tennessee, No. 12 Gonzaga, No. 13 Miami (FL), No. 14 Kansas State, No. 15 Saint Mary's, No. 16 Xavier, No. 17 Indiana, No. 18 UConn, No. 19 Creighton, No. 20 Providence, No. 21 Northwestern, No. 22 San Diego State, No. 23 Iowa State, No. 24 TCU, No. 25 Texas A&M. Big 12 teams receiving votes: Oklahoma State, 1.
You can find Matthew Postins on Twitter @PostinsPostcard.