Trending Now
Apple Emerging as Potential Landing Spot for Pac-12: Report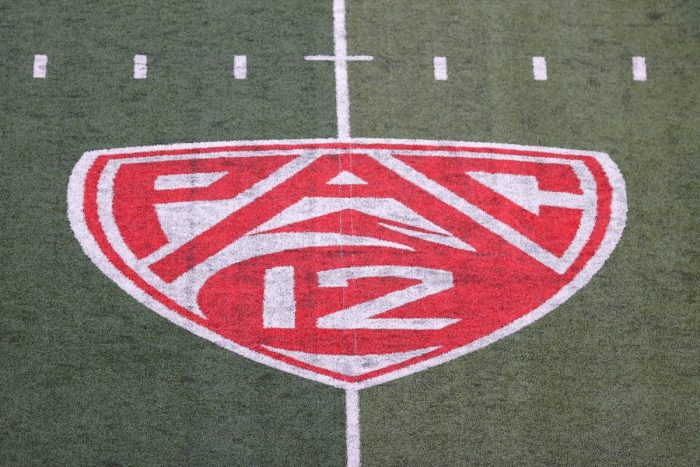 The Pac-12 might be close to locking up a new broadcast deal after several others such as current partners ESPN and FOX Sports, and Amazon Prime Video appear lukewarm on one. According to a report by The New York Post's Andrew Marchand, Apple TV+ appears to be coming to the forefront as a possible landing spot for the league's college football rights.
It's possible Pac-12 commissioner George Kliavkoff will present Apple as an option to his schools soon, per The Post. However, a Pac-12 spokesman and an Apple spokeswoman both declined comment to the publication.
"If the universities will be interested in a potential all-streaming deal and if the terms will end up being good enough to prevent schools departing to other conferences are yet to be determined," Marchand writes.
Currently, the Pac-12 is the only Power 5 conference without a new TV partner. Its current deal with ESPN and FOX Sports runs through next year.
The Big 12 recently jumped over the Pac-12 by inking long-term deals with the two major networks. Additionally, ESPN added to its portfolio by including all of the SEC starting in 2024. Last year, the Big Ten also signed lucrative contracts with FOX, CBS and NBC. The ACC, meanwhile, is set up long-term with ESPN.
Apple TV+ ran for the first time with 'Friday Night Baseball' games last summer. This year, it's about to kick off a 10-year, $2.5 billion deal with MLS that will give the network the global rights to stream all the league's games with an all-inclusive package for $99 for subscribers. The Pac-12 package with Apple would be similar to the all-in deal with MLS.