featured
Kansas Playing Like a Team That Can Win Back-to-Back National Championships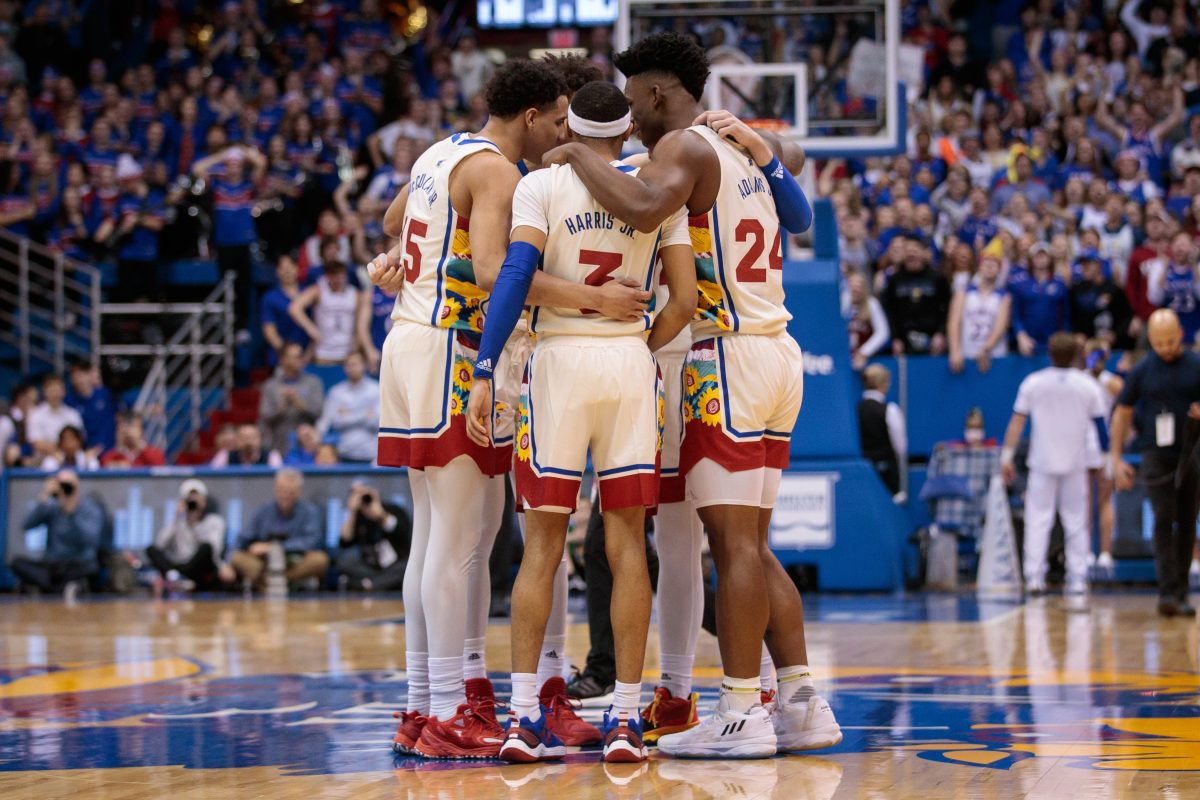 The Kansas Jayhawks have looked impressive over the past two weeks, winning five straight games including two wins over top 10 teams. The Jayhawks' most recent victory came on Big Monday over a Top 25 TCU squad in the Horned Frogs' house. This was a revenge game for the Jayhawks who lost to TCU at home by 23 points in January. That loss feels like it was forever ago, even though it's only been a month.
The Jayhawks, winners of their last seven of eight games, are on a roll. Despite a slow start at home against Baylor on Saturday, falling behind by 17 points in the first half and ultimately losing by 13 at halftime, Kansas fought their way back to take an 18-point second-half lead before winning 87-71. The Jayhawks lost by six to Baylor in January during a three-game losing streak. Again, that feels like another season at this point.
These past two wins over Baylor and TCU have shown the resolve of this Kansas basketball squad. They are defending national champions, yet the only two regular contributors from that team that remained in Lawrence this season were Jalen Wilson and DeJuan Harris Jr. When they hit their first bump in the road during a very tough Big 12 stretch, they bounced back in a big way and climbed all the way back up to the top of the conference standings and are a top three team in the latest polls as well.
Kansas is setting itself up for a #1 seed in the NCAA tournament and potentially the #1 overall seed if they are somehow able to win out through the end of the regular season and Big 12 tournament. Obviously, the team can't look ahead, but for our purposes here, home games against West Virginia and Texas Tech should be chalked up to wins before the Jayhawks head to Texas to take on the Longhorns in what could be a battle for the regular season Big 12 championship and the #1 seed in the Big 12 tournament.
Three wins to close the regular season, including the win at Texas, would essentially secure a #1 seed in the NCAA tourney for Kansas no matter what happened in the Big 12 tournament. Considering how tough the Big 12 conference has been this year, it wouldn't be a shock to see another team win the conference tournament, but the Jayhawks won't go down without a fight. Kansas has an NCAA-best 14 Quad 1 wins, five more than the next closest team. They can add to that list with a road win over Texas plus wins in the Big 12 tournament. The Jayhawks' schedule may be one of the most impressive in recent memory. The way head coach Bill Self and company navigated the season to this point has easily been the most impressive resume of any team in the country.
Not only is Self having one of his best coaching years to date, but have you seen the stat floating around in regard to DeJuan Harris and his scoring abilities? Harris isn't known as one of the Jayhawks' premiere scoring options, but when Harris scores a mere four points in a game, Kansas is an incredible 22-0 on the season. Dating back to last season, the Jayhawks have won 32 straight games in which Harris scores four points or more. It's truly bizarre, but true nonetheless.
The offense still runs through Jalen Wilson, though Harris is the table-setter. However, when Wilson is having an off-night, freshman phenom Gradey Dick has been stepping up to the plate. He led the team in scoring during their Valentine's Day game with a career-high 26 points in a win over Oklahoma and again led the team in scoring in the team's road win over TCU. Dick's legend will only grow if he continues hitting big shots come March. Dick has also become a big energy guy for this squad, flying after loose balls and becoming a better defender as the season has moved along.
With the regular season looking to wrap up in the next week and a half, Kansas is looking more and more like a team that could be the first team in their storied franchise's history that could win back-to-back National Championships. There's still a tough road ahead, but this team has proven itself through one of the most challenging schedules in the country