Baylor Bears
Three Takeaways From Week 8 of Big 12 Women's Basketball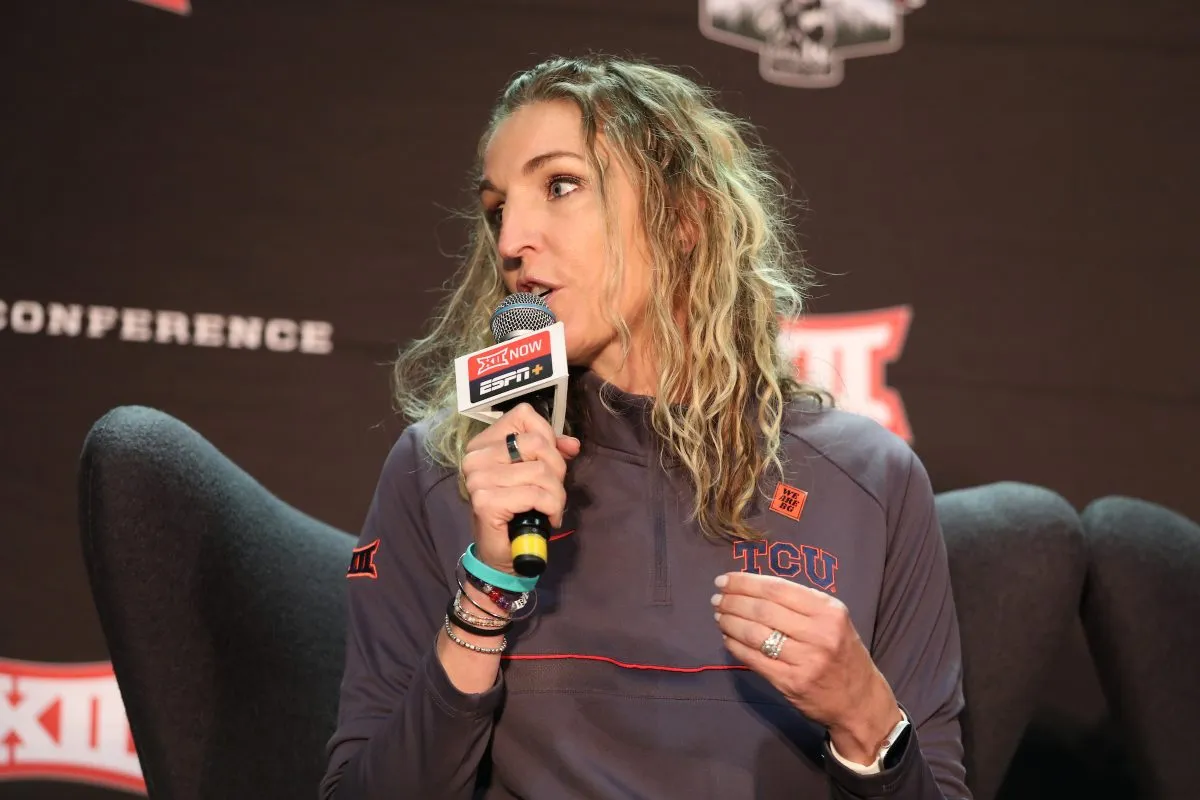 The seventh week of Big 12 women's basketball conference action is a wrap. Here are three takeaways from the latest week of the league slate.
It's an 18-game march to March in Kansas City, and Heartland College Sports has you covered all season.
How Much Does One Win Change TCU?
Don't get me wrong. TCU's victory over Kansas State on Saturday was a big win for the program. The Horned Frogs hadn't won a conference game in more than a year and they were staring at a winless league slate without a win.
The Horned Frogs have played better basketball of late, and it's good to see that they won't go through conference play with 18 losses.
That said, it's hard to imagine Horned Frogs athletic director Jeremiah Donati keeping coach Raegan Pebley beyong this season.. The pair already had the 'direction of the program' meeting at the end of last season, I doubt this is what he had in mind.
Before COVID-19, the Horned Frogs had 22 wins, were in second place in the Big 12 and poised to finally make an NCAA Tournament appearance for the first time under Pebley in 2020. In the three years since TCU has won 23 games. Total.
No program has had more trouble bouncing back than TCU. Pebley took the Horned Frogs to four WNIT Tournaments in nine seasons and won 20 games three times.
But the clock may be about to run out. Donati has already shown Gary Patterson the door, and if you're willing to part with that legend, then he's willing to make any move. It helps that Sonny Dykes replaced Patterson and took the Horned Frogs to the national championship game.
The men's basketball team is headed for the NCAA Tournament and could make a run. The baseball team is one of the best in the country. TCU doesn't have a softball team, so basketball is its front porch sport from a women's perspective. Donati is watching both Oklahoma State's Jacie Hoyt and West Virginia's Dawn Plitzuweit put together winning seasons in their first year at the helm.
The front porch needs some work. And Donati will likely look to start that project when the season is over.
Freshman of the Year
The Freshman of the Year award is basically decided at this point. Baylor's Darianna Littiepage-Buggs has been the Freshman of the Week for nearly every week of Big 12 play. In fact, she's become indispensable to Baylor being an NCAA Tournament team.
She's also indispensable to the team's future, too, according to head coach Nicki Collen.
"I think Buggs has rebounded the ball well," Collen said. "She hasn't shot it super-well all the time. But she always competes. She's not gonna punch you in the weight room, but she's long and she's active. And she's super consistent. I think when she gets a little stronger in the weight room, and can play through contact a little better, she's going to be really, really special."
Last week Littlepage-Buggs had 16 points and eight rebounds in a loss to Kansas State and then had 19 points and 12 rebounds in a double-overtime loss to Iowa State.
She's already pretty special now. She's positioning herself to be one of the league's dominant players next season.
I know Baylor is performing below expectations this season. But Littlepage-Buggs, along with fellow freshman Bella Fontleroy, give the program a foundation to build around next season.
The Big 12's Most Improved Player
Kansas is campaigning hard for center Taiyanna Jackson, who set a program record last season for blocked shots. It's hard not to argue with the improvement.
The Big 12 didn't have a most improved player on last year's official team. But, despite that, expect Jackson's name to appear on all-conference teams in a couple of weeks, even as Kansas struggled a bit toward to the finish of the regular season. She's going to keep them in the race for the NCAA Tournament.
You can find Matthew Postins on Twitter @PostinsPostcard