Trending Now
Life Without USC, UCLA is Bleak for the Pac-12 From a Ratings Standpoint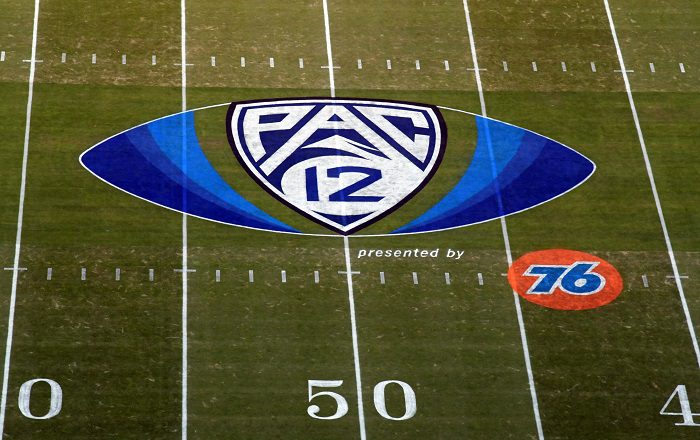 The Pac-12 is about to hurt without bell cows USC and UCLA. This much we know.
And its potential major sales pitch to a media rightsholder, and the ineffectiveness of it, emphasizes this in a big way. As pointed out by CBS Sports' Dennis Dodd, the Pac-12 has at its disposal a lifeline of key rivalries. That's even without the two exiting members.
"The amount of time we spend thinking about market size, it pales in comparison to the amount of time we think about rivalries," said ESPN executive Burke Magnus on the Marchand and Ourand Sports Media Podcast in an interview last summer. "In college sports, it's the rivalries. It's the traditions. It's the brands that really aggregate audience."
However, when comparing some of those matchups with several others around the country, it demonstrates just how much peril the league is in. Dodd used games over the last two seasons in order to illustrate this point.
The top five games in terms of ratings for the Pac-12 were, in order, 2022 Oregon-Oregon State (3.56 million), 2021 California-Stanford (2.74 million), 2021 Oregon-Stanford (2.64 million), 2022 Oregon-Utah (2.54 million) and 2022 Washington-Washington State (2.38 million). Compare that to the top rated games in each of the other Power 5 conferences during the 2022 season, excluding also future exiting members Oklahoma and Texas of the Big 12.
Michigan-Ohio State in the Big Ten led all of those with a 17.14 million rating. Georgia-Tennessee pulled in a massive 13.06 rating for the SEC. Even Clemson-N.C. State in the ACC and Baylor-TCU in the Big 12 had better ratings than any of the Pac-12 matchups, at 4.98 and 4.35, respectively.
The potential reason why the Pac-12 is having trouble securing a new media rights deal, then, becomes clear. So, we'll see what transpires in light of all this, with The New York Post's Andrew Marchand reporting that Apple TV+ appears to be coming to the forefront as a possible landing spot for the league's college football rights.