Baylor Bears
Top Newcomer for Each Big 12 Football Team in 2023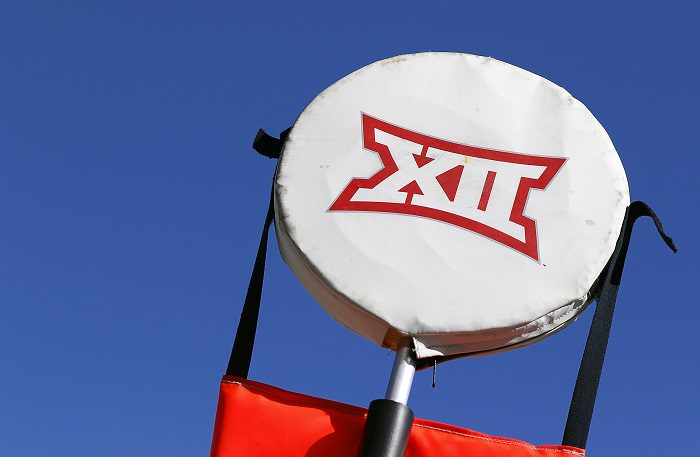 In 2023, there will be several new faces around the Big 12 conference that will make an immediate impact for their new team.
Whether they are transfers or incoming freshmen from the class of 2023, these players will immediately carve out a role for themselves and make their name a fan favorite nearly as soon as they arrive.
Here is one player from each Big 12 school that will step right into a vital role in the 2023 football season.
Baylor – DB Isaiah Dunson (Miami); RS-Soph.
Baylor's secondary lost a lot after struggling in 2022. CB Lorando Johnson and S Al Walcott both left for Arkansas while backup defensive backs Mike Harris and Devin Neal both opted for Louisville. Baylor needs a physical defender in the back end, and Isaiah Dunson can be that at 6-1, 186 pounds. With good speed and experience at the D-I level, Dunson will likely start for the Bears in 2023.
BYU – QB Kedon Slovis (Pitt); RS-Senior
After talking about how weird Provo was as a player at USC, Kedon Slovis now finds himself calling Provo home. Slovis spent the 2022 season with Pitt, throwing for 2,397 yards and 10 touchdowns with nine interceptions in his lone season there. He will be the Cougars' starter in 2023 and will play a major role in how successful BYU is in its first year in the Big 12.
Cincinnati – QB Emory Jones (Arizona State) RS-Senior
Former Florida and Arizona State quarterback Emory Jones will spend his final season of eligibility with the Cincinnati Bearcats and he will be vital to their success entering the Big 12. In 2022, Jones threw for 1,533 yards and seven touchdowns with four interceptions, completing 62.8% of his passes. He also added four rushing touchdowns on the year. Scott Satterfield will need Jones to be at his best in 2023 if he hopes to make some noise in a tough conference.
Houston – WR Mikal Harrison-Pilot; Freshman
Tank Dell was one of the best receivers in the nation in 2022, but he's gone and there's a huge void in the the Cougars offense to fill. Enter Mikal Harrison-Pilot. Listed at 6-0, 190 pounds, Harrison-Pilot is the No. 10 athlete in the 2023 class and has the ability to be a playmaker in Houston's offense right away. With Dell leaving, and a role needing to be filled, Harrison-Pilot has a chance to be big for the Cougars in 2023.
Iowa State – QB JJ Kohl; Freshman
In 2022, Hunter Dekkers struggled to get the ball to anyone besides Xavier Hutchinson, and the Cyclones offense seemed bogged down for major stretches of games. JJ Kohl is the No. 11 quarterback in the class of 2023 and will push Dekkers from the moment he steps on campus. At 6-7, 230 pounds, Kohl exhibits terrific throwing power and accuracy and is a massive win for Matt Campbell's staff. Whether he overtakes Dekkers as the starter or pushes him to improve in practice, Kohl's impact will be felt at Iowa State in 2023.
Kansas – OT Logan Brown (Wisconsin); RS-Junior
Listed at 6-6, 313 pounds, Logan Brown is a prototype offensive tackle. Out of high school, as part of the 2019 class, Brown was ranked as a five-star prospect and the No. 4 OT in the class, as well as the No. 17 overall player. Earl Bostick Jr. is headed to the NFL after a great career with the Jayhawks, and Brown could serve as his direct replacement. Brown has the tools to be great, and I think the change of scenery will be just what he needs to thrive.
Kansas State – RB Treshaun Ward (Florida State); Junior
As a sophomore in 2022, Treshaun Ward battled some injuries but was electric when he was on the field. With 95 carries, Ward churned out 628 yards and seven touchdowns, averaging 6.6 yards per carry. Behind an experienced offensive line, Ward should have a monster year as he tries to replace one of the best running backs in school history.
Oklahoma – DE PJ Adeboware; Freshman
Brent Venables' defense lacked a pass rush in 2022, so what did he do? Go out and get the top pass rusher in the class of 2023. PJ Adeboware will immediately make the Sooners' pass rush significantly better, and at 6-4, 240 pounds out of high school, he is ready to make an immediate impact. The Sooners also added talented pass rusher Dasan McCullough from Indiana, who was nearly my pick for this list.
Oklahoma State – QB Alan Bowman (Michigan); RS-Senior
Alan Bowman didn't make much noise in Ann Arbor, but Big 12 fans are familiar with his work at Texas Tech. As a Red Raider, Bowman passed for over 5,200 yards and 33 touchdowns but had turnover issues with 17 interceptions over three seasons. If he can stay healthy, Bowman is the best quarterback on Oklahoma State's roster and will play a huge roll in whether Mike Gundy can make Cowboys fans forget a bumpy offseason.
TCU – RB Trey Sanders (Alabama); Senior
Kendre Miller and Emari Demarcado are headed to the NFL, which means that TCU's offense will revolve around a new name in the backfield. Trey Sanders comes into Fort Worth after spending three seasons with the Alabama Crimson Tide. He struggled to see the field with injuries, but his pedigree speaks for itself. As the No. 1 running back and No. 6 overall player in the class of 2019, Sanders has the tools to be a superstar. He will certainly get his shot with TCU in 2023, and I think he will make the most of it.
Texas – LB Anthony Hill; Freshman
It's not often that a linebacker walks into college ready to make a difference, but Anthony Hill isn't just another player. The Longhorns' second-highest-rated player in the class of 2023, Hill (6-2, 225 pounds) projects as a future first-round pick and will be one of Texas' emerging stars in 2023. QB Arch Manning would also fit here, but that felt like a cop-out answer.
Texas Tech – WR Deandre McCray (Austin Peay); Junior
Texas Tech needed a playmaker at wide receiver and went out and got one in Deandre McCray. As one of the most explosive players in FCS last season, McCray had a 20-plus yard catch in all but one of Austin Peay's games in 2022. At 5-9, 177 pounds, McCray isn't a big target, but he instantly becomes one of the fastest players in the Big 12 and will take the top off of a few Big 12 defenses in 2023.
UCF – DL John Walker; Freshman
As the No. 14 defensive linemen in the class of 2023, John Walker is expected to step into Orlando and be an immediate contributor. Listed at 6-3, 310 pounds, Walker has the size to be a force in the middle of the Knights' defense. As UCF transitions to the Power Five level, players like Walker will be needed to face the offensive lines in the Big 12. With a good motor for his size, I expect Walker to make a couple of flash plays in 2023 and instantly become a name to know for UCF fans.
West Virginia – WR Devin Carter (NC State); RS-Senior
Sam James, Bryce Ford-Wheaton, and Kaden Prather are no longer with the Mountaineers' program, which means there is an opening for the top wideout spot at West Virginia. Four-year starter Devin Carter fits the mold perfectly, and at 6-4, 205 pounds, gives Garrett Greene a big target to throw to. In five seasons with NC State, Carter hauled in 118 passes for 1,906 yards and 10 touchdowns.