Baylor Bears
Tuesday Recap: Big Night for Big 12 on the Diamond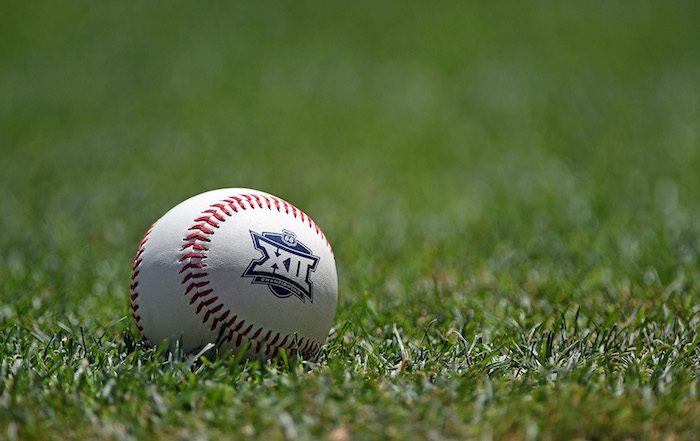 While the first weekend of college baseball has come and gone, we look forward to another week of action.
While midweek games aren't always the most interesting, sometimes they can play a key role in teams getting into the postseason.
Last night in the Big 12 there were plenty of big-time moments, including a no-hitter.
Oklahoma State's No-Hitter
On Tuesday night, the Cowboys hosted California Baptist who just got done taking a series from Oklahoma last weekend. Right-handed sophomore pitcher Janzen Keisel got the start and pitched a little over five innings and struck out eleven batters. During his time on the mound, Keisel didn't allow a single hit before being pulled. Oklahoma State ended up using four more pitchers besides Janzen with Isaac Stebens, Drew Blake, Evan O'Toole, and Nolan McLean who finished off the no-hitter. Luckily for the pitching staff, they got some late help from David Mendham who hit a two-run blast to give the Cowboys a 2-0 lead.
West Virginia's Big Win
Outside of the magical night in Stillwater, West Virginia had one heck of an evening in College Park, Maryland. The Mountaineers got off to a quick start as they jumped out to a 7-0 lead after just three innings. Caleb McNeely and Logan Suave started the evening with a few runs batted in while Sam White hit a solo blast in the third inning. Thankfully, West Virginia was able to hold on as they defeated a top-15 Maryland team on the road.
Texas Gets Their First Win
It took four games, but the Longhorns finally got their first win of the 2023 season on Tuesday night. After trailing 1-0 in the first inning, Texas went on a scoring spree over the next few innings. Jalin Flores tied the game with a solo homer before Jack O'Dowd broke the game wide open with his big hit in the third inning. From there, Texas went on to outscore Corpus Christi A&M 9 to 2 as they won the game by double digits. While this win may not move the needle on the resume, it was important for Texas to get in the win column.
Baylor Bounces Back
After a tough weekend against Central Michigan, the Baylor Bears needed a bounce-back win on Tuesday night and they got just that. Despite being down 3-0 early on, the bats came alive when Kolby Branch hit a grand slam to give Baylor the lead in the fourth inning. A wild pitch would tie the game in the seventh inning but the Bears again came up big when Gavin Brzozowski hit a two-run blast later in the inning to give Baylor the lead back. From there, the Bears would go on to score five more runs in their big 11-4 victory over Houston Christian.