Oklahoma Sooners
Two Former Sooners Listed Among 247Sports' Top 10 Available Transfers Entering Spring Practice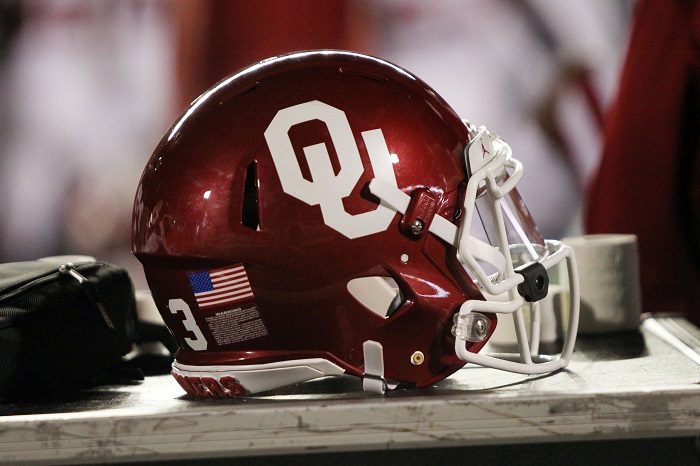 There are a number of players who entered the transfer portal that are still without a home. A couple of former Oklahoma Sooners are among 247Sports' highest-rated of those searching for a new destination.
Defensive lineman Alston Tarber is one. He ranks eighth on the list.
"Tarber was one of the first Sooners this cycle to enter the portal, doing so in early December," wrote 247Sports' Brad Crawford. "Notes OUInsider, Tarber didn't play a down in his true freshman season with the Sooners partly due to injury. The 6-foot-2, 322-pound nose tackle was a late addition to Brent Venables' first recruiting class as a head coach, as he decommitted from Georgia Tech last December upon adding an offer from the new Sooner staff.
"An official visit to Norman sealed the deal for the Deerfield Beach, Fla. native, and he gave his verbal pledge to Oklahoma mere days later. He signed with the Sooners last February as the No. 144 defensive lineman and No. 1150 overall prospect in the class on 247Sports."
The second of those is another big man up front on the other side of the ball. Offensive lineman Brey Walker checks in at 10th.
"This former five-star signee from the 2018 cycle has one year of college eligibility remaining after starting just two games over five seasons with the Sooners," Crawford said. "According to OUInsider, Walker played in 41 career games as a Sooner, but the vast majority of his action came in garbage time or on the extra-point unit. He entered the transfer portal at the conclusion of the 2021 season, but withdrew his name and returned to the program soon thereafter."
The pair of ex-Sooners is among a group of 10 that Crawford detailed. The Top 5 featured cornerback Jaheim Singletary (Georgia), wide receiver Gary Bryant Jr. (USC), defensive lineman Marquis Robinson (Auburn), cornerback Juan Powell (ECU), wide receiver Dominick Blaylock (Georgia), in Nos. 1-5, respectively. Others included quarterback Chance Nolan (Oregon State) at No. 6, defensive lineman Chris Thomas (Florida) at No. 7 and linebacker Tanner Salisbury (UNLV) at No. 9.