Big 12 News
Look: Texas Tech Reveals Renderings for South End Zone Project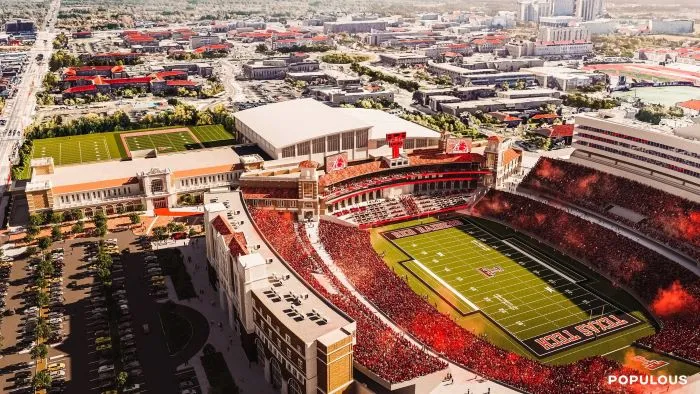 In 2022, the Texas Tech Red Raiders announced a $200 million renovation project to the south end zone of its football field, its largest investment into the Red Raider football program to date.
The athletics department unveiled plans for the massive facilities project to construct a new south end zone building to Jones AT&T Stadium, which will connect to the new Dustin R. Womble Football Center.
As the press release notes, the project will be largely funded through private fundraising and annual athletics department revenue streams, primarily from the sale of new premium inventory.
The university broke ground on the project immediately following a 51-48 victory over Oklahoma to end the 2022 regular season in anticipation of opening prior to the 2024 campaign.
Now, a few months into the project, the university has revealed rendering of what the project will look like when completed, and it is quite impressive.
According to Texas Tech, the university continues to fundraise for the project with a goal of $100 million, of which $87 million is already committed. 
When the facilities are done, they will be among the most impressive in the country, let alone the Big 12. Big things are happening in Lubbock, and its certainly an exciting time to be a Red Raider.