Big 12 News
Oklahoma State DC Bryan Nardo Set to Make $650,000 Annually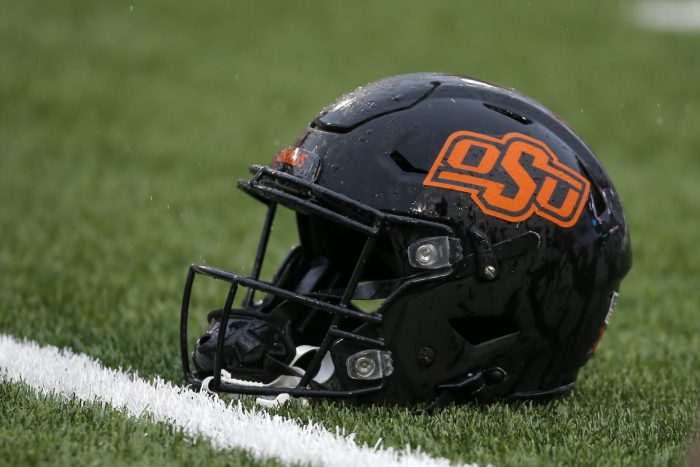 The details for Bryan Nardo's contract have been released, and Oklahoma State's new defensive coordinator is set to make $650,000 annually after signing a three-year contract in January, according to a report from The Oklahoman.
Nardo was hired in January to replace Derek Mason, who stepped away from coaching for personal reasons after one season with the Cowboys. Mason was on staff with Oklahoma State for one season and earned $1.1 million as the highest-paid assistant coach in program history.
When Oklahoma State officially hired Nardo on January 24, they also promoted linebackers coach Joe Bob Clements to co-defensive coordinator and elevated cornerbacks coach Tim Duffie to defensive passing game coordinator.
Nardo joins the Cowboys' staff after one season as the defensive coordinator for Gannon University, a Division-II program in Pennsylvania. In his lone season there, Nardo's unit allowed 22 points per game, which ranked 53rd in D-II. Gannon ranked 24th nationally in total defense, allowing just 287.4 yards per game.
From 2020-21, Nardo served as the linebackers coach at Youngstown State and before that, he was the defensive coordinator at Emporia State for eight seasons.
Over the course of his time at Oklahoma State, Mike Gundy hasn't been known for making splash hires, but Nardo was certainly out of nowhere. However, Gundy has a proven formula for winning, and if he felt that Nardo was the best fit for OSU, then he probably is.