Trending Now
Conflicting Reports on ION TV Emerging as Potential Pac-12 Partner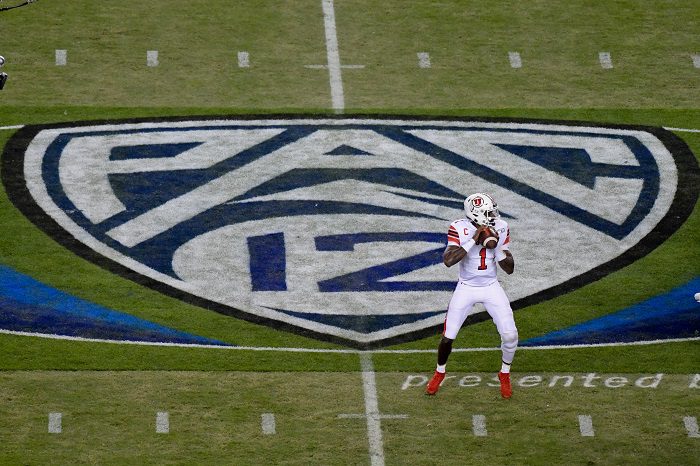 The rumors circulating the Pac-12 and its inability to land a media rights deal have been hot and heavy for weeks now, and the pressure continues to climb for George Kliavkoff to get something done.
Earlier this week, New York Post's Andrew Marchand reported that Apple had become a potential landing spot for the Pac-12, with the streaming service apparently interested in gaining exclusive rights to the conference's inventory. (Here's why that's not a good idea for the Pac-12)
Now, another rumor has churned out and this one is out of left field. According to Brett McMurphy, ION TV has emerged as a candidate for the Pac-12 media rights.
McMurphy also maintains that Apple hasn't put in an offer with the Pac-12 at this time, leaving the conference to take all suitors seriously. However, another national writer says that the claims simply aren't true.
The Athletic's Stewart Mandel refuted the report however, saying that ION is not involved in the media rights negotiations at this time.
So, what the heck is ION TV?
ION television is owned by E.W. Scripps Company, a television network that owns 61 local television stations nationwide. The company also launched Scripps Sports in 2023, which has drawn interest from local college programs.
Big 12 fans should be more thankful with every day that passes that Brett Yormark got the Big 12's media rights done when he did. Otherwise, it might be this conference that has to deal with these kinds of weekly rumors.