Big 12 News
Joe Lunardi Moves Texas Tech into 'First Four Out' in Latest Bracketology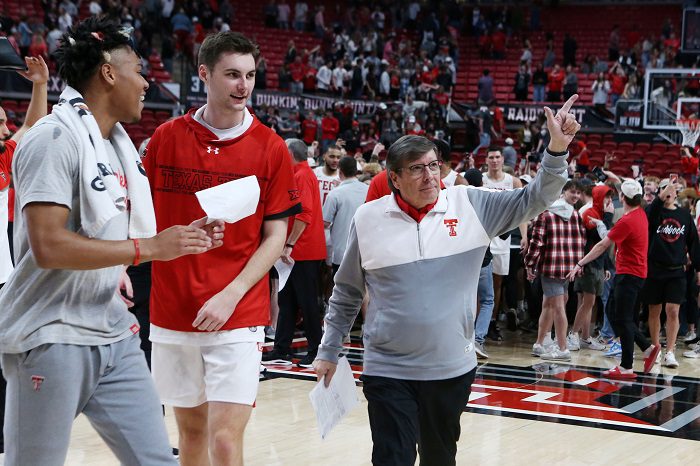 The March Madness festivities are among us and with that brings forth another bracketology update from ESPN's Joe Lunardi. The Big 12 Conference is the most well-represented conference in the nation with a record eight teams on pace to make the 2023 NCAA Tournament.
While currently only seven teams have found their way into the tournament, Texas Tech is making a push to make the conference an nine-bid league.
Joe Lunardi has taken notice of the Red Raiders' surge in Big 12 play after four-straight wins against the best conference in the nation. Texas Tech started its run into March with an upset win against the 12th-ranked Kansas State Wildcats, then dethroning the 6th-ranked Texas Longhorns before finding back-to-back wins against West Virginia and Oklahoma.
While Tech continues to rise through the ranks, they are going to be cutting it close as there are only three remaining conference games left. Their three games include 24th-ranked TCU, 3rd-ranked Kansas, and Oklahoma State.
In the event the Red Raiders can win even two of three games to finish out the season, it is probable to assume that a record ninth team will find its way into the tournament this season. TCU and Texas Tech tip-off in Lubbock at 11 AM CST, Saturday, February 25th.