Big 12 News
Texas Tech Baseball Changes Weekend Schedule Again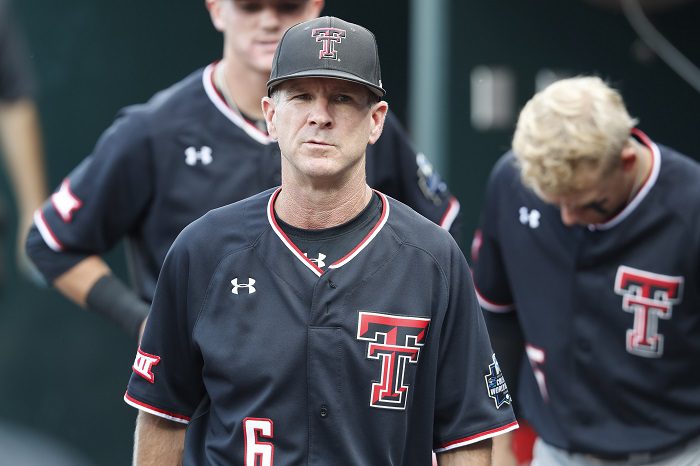 For the second time, things have changed with Texas Tech's schedule this weekend. They'll now just play one game Friday against Western Illinois instead of the flip to the doubleheader, the Red Raiders have announced.
However, a doubleheader on Saturday could still be in store. That's to be determined at this point in time.
The Red Raiders are fresh off a literal walk-off victory over Gonzaga on Monday. Second baseman Austin Green walked with the bases loaded in the ninth for the 9-8 win, after pinch hitter Ryan Brome recorded a sacrifice fly to tie the game in the eighth and Zac Vooletich, also in a pinch hit role, led off the ninth with a double and put himself in position to be the winning run.
"Says a lot about their preparation, says a lot about their character," said head coach Tim Tadlock on Brome and Vooletich, via TexasTech.com. "Obviously says they're competing; they know they're going to get an opportunity and they were ready when their name was called to come off the bench. Two really big at-bats to me."
That win was the final part of a four-game opening weekend sweep over the Bulldogs. It also featured 8-4, 10-3 and 12-3 victories on Friday, Saturday and Sunday, respectively.
Currently, Texas Tech is ranked 24th in the country. It was picked to finish third in the Big 12 Conference Preseason Poll. Speaking of league play, it'll open that up with a three-game set against Oklahoma State on March 17.