Big 12 News
Texas Blows Out Oklahoma 67-45 to Grab Command of Big 12 Race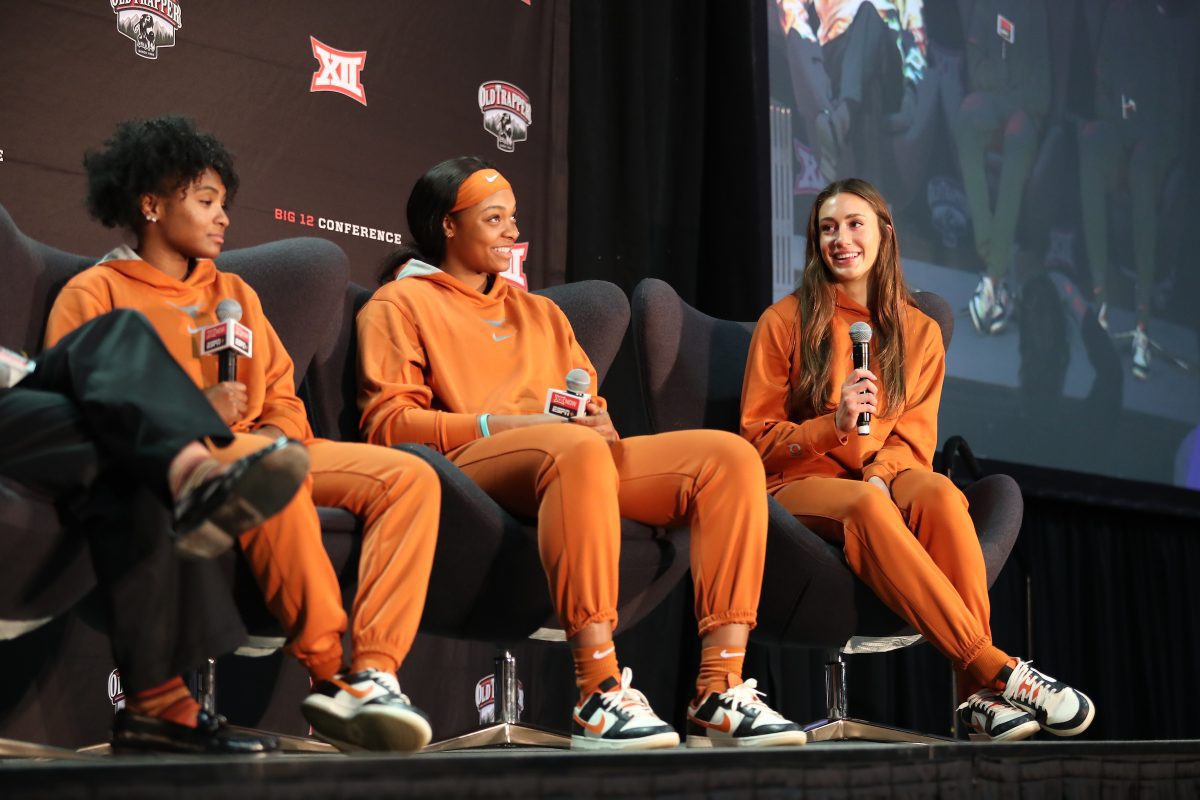 In a tilt almost certainly deciding the Big 12 race, the Texas Longhorns came into Norman and dominated the Oklahoma Sooners 67-45 Saturday afternoon at Lloyd Noble Center. The high-octane Sooners were anything but, and the Longhorns abused them with their size.
So, now with two games remaining, Texas has a game lead with the season sweep and tiebreaker. Oklahoma, meanwhile, will be hoping upon hope for some chaos.
At intermission, it certainly looked like a blowout was not in store. At that point, Texas held just a four-point lead at 27-23. That's after teams were square at 17 apiece after the first quarter.
But the third quarter changed things in a major way. The visiting Longhorns sucked the life out of the LNC crowd with a 24-14 third, opening up a 51-37 lead entering the final frame.
The Sooners kept the Longhorns off the scoreboard for three-plus minutes to start the fourth, but they never could gain much traction. They were simply stuck in the mud offensively because of 27.3% shooting.
The Longhorns, they were not. They hit 47.4% of their shots in the contest, many of those right around the bucket.
Five different players managed to score in double figures for Texas, led by guard Shaylee Gonzales' 19. Guard Rori Harmon, forward Deyona Gaston, guard Shay Holle and forward Taylor Jones added 14, 12, 11 and 10, respectively.
Only one crossed that threshold for Oklahoma. That was forward Liz Scott, with 13.
The Sooners knocked down only two of their 14 triple tries. They did, however, win the rebounding battle 41-34.
Oklahoma returns to action when it hosts Kansas State for Senior Night at 6 p.m. CT Wednesday. Texas quickly gets back at it at 6 p.m. CT Monday against Baylor.