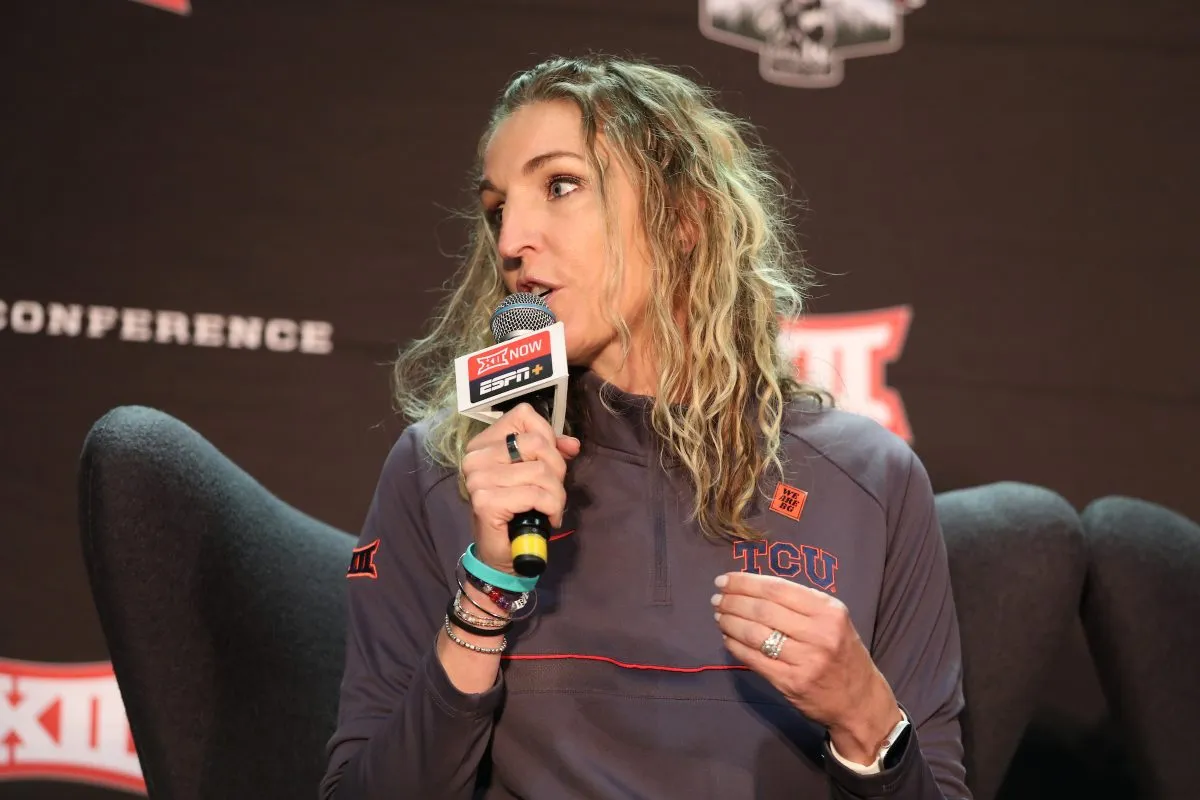 Now that TCU women's basketball coach Raegan Pebley has announced that she will step aside, here are several coaches that Horned Frogs athletic director Jeremiah Donati could call.
Karen Aston, UTSA Head Coach
Aston was at Texas eight seasons before she was let go. But she won 70 percent of her games and took Texas to the NCAA Tournament six times, including four appearances on the tournament's second weekend. UTSA is under .500 in two seasons under Aston, but she knows Texas and she knows the Big 12. Plus, TCU can money-whip UTSA.
Damitria Buchanan, Auburn Assistant Coach
If you want to catch a rising star, Buchanan has more than a decade of experience as an assistant coach, most of it with Kansas, where she helped them assemble a Top 35 recruiting class in 2018. She also spent time as an assistant at Texas Tech and Stephen F. Austin. Given where TCU is right now, this would be a solid step up for Buchanan.
Ebony Gilliam, Kansas State Assistant
If Donati wants to go the former TCU player route, Gilliam is worth a look. She's coached at both TCU and Kansas State under Jeff Mittie, K-State's current head coach. For four seasons she served as the director of recruiting operations at Kansas State. She's from the Fort Worth area, went to Southwest High School and left TCU in the Top 10 in 13 statistical categories after scoring 1,156 points. She helped the Horned Frogs to their first four NCAA Tournament appearances.
Mark Kellogg, Stephen F. Austin Head Coach
Kellogg's predecessor at SFA, Brandon Schneider, leads the program at Kansas. Kellogg is poised to take the Ladyjacks to their sixth straight postseason appearance and, potentially, their third straight NCAA Tournament appearance. He's made the switch from the Southland Conference to the Western Athletic Conference look easy and SFA is on track to be the No. 1 seed at the WAC Tournament. He's never had a losing season and knows how to recruit Texas.
Lindy La Rocque, UNLV Head Coach
In just three years she's taken a program that hadn't been to the NCAA Tournament in more than 20 years to the AP Top 25. UNLV hired her she was just 29, and she's emerged as one of the game's rising stars. She got a little taste of the Big 12 as a graduate assistant for Sherri Coale at Oklahoma. She also played for and coached under Tara VanDerveer at Stanford. She may be a bit hard to pry from Sin City, though. She went to high school at Durango in Las Vegas.
Chelsea Newton, Texas A&M Associate Head Coach
Newton is probably ready for a head-coaching job. She has SEC (Georgia) and Big Ten (Rutgers) experience. She's played for the legendary C. Vivian Stringer with the Scarlet Knights. She played in the WNBA. She has a good reputation for connecting with players. It's only a matter of time before she gets a chance at a head-coaching job.
Karl Smesko, Florida Gulf Coast Head Coach
TCU may not be a good enough destination for Smesko considering he'd have to leave the Florida beaches. But won 84 percent of his games in his first 14 seasons and has been to the postseason every season he's been there. This would fall under the category of "he's done everything he can do there and needs a new challenge." I covered his first year at FGCU. He'd be a good get.
You can find Matthew Postins on Twitter @PostinsPostcard