Baylor Bears
Big 12 Baseball Power Rankings: A New Number One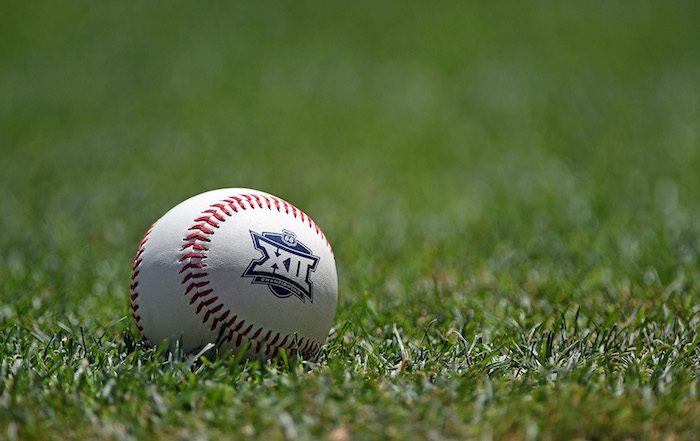 Baseball is back as we just wrapped up week two of the season. It was a busy weekend full of surprises and big moments.
Each week I will release my Big 12 baseball power rankings and here are this week's rankings.
1. Texas Tech
There's only one undefeated team in the Big 12 and that is Texas Tech. The Red Raiders continued their dominance over the weekend with a four-game sweep over Western Illinois where they scored a whopping 55 runs during the series. While I do have some concerns with the pitching, they have the hottest bats in the Big 12 right now.
2. Oklahoma State
The Cowboys needed a bounce-back weekend and they got one against Loyola Marymount. While they did lose the second game on Saturday in extra innings, they did manage to throw a no-hitter in the first game. We all know that Oklahoma State is capable of producing runs but it is nice to see them take care of business on the mound.
3. TCU
After opening weekend, TCU looked like the best team in the Big 12. They blew out two top-ten teams in Arlington but really struggled at home against Florida State this past weekend. While they did manage to take game three on Sunday, they had a ton of pitching issues in the first two games where they gave up ten runs in each game.
4. West Virginia
Perhaps no team in the Big 12 had a better weekend than West Virginia. They went out to Tucson and were able to take the series in two games from a really good Arizona team. The Mountaineers won a thriller on Friday night before Blaine Traxel shut down the Wildcats pitching a complete game on Saturday. To me, West Virginia is the best Big 12 team outside the top 25.
5. Kansas
I know the schedule has been soft so far, but this Kansas team has got my attention. With so many new faces it can be hard to keep up with but they have been extremely balanced in their first few games. Fresh off back-to-back series wins, this team continues to build momentum as the days go on.
6. Texas
If not for some mistakes on Sunday, the Longhorns could have easily swept Indiana. Instead, they took two out of three which still isn't bad at all. While this team is still very young, there is plenty of talent on the roster. I just wonder how long it will take for this team to get into full swing.
7. Kansas State
Outside of one other team on this list, I am the most disappointed in Kansas State. After a 4-0 start, the Wildcats have now lost four in a row. They had a tough weekend in Round Rock against some good competition but it's time to regroup and figure things out.
8. Oklahoma
The good news is that Oklahoma won their series with Rider but I still have questions about this team. I want to see more consistency all around and with so many new faces, that is probably easier said than done.
9. Baylor
There is no question that Baylor is the worst team in the Big 12. They faced Duke and got swept on the road. To make matters worse, they were outscored 52 to 7 in those three losses. Ouch.