Big 12 News
Iowa State Announces Caleb Grill is No Longer with Basketball Program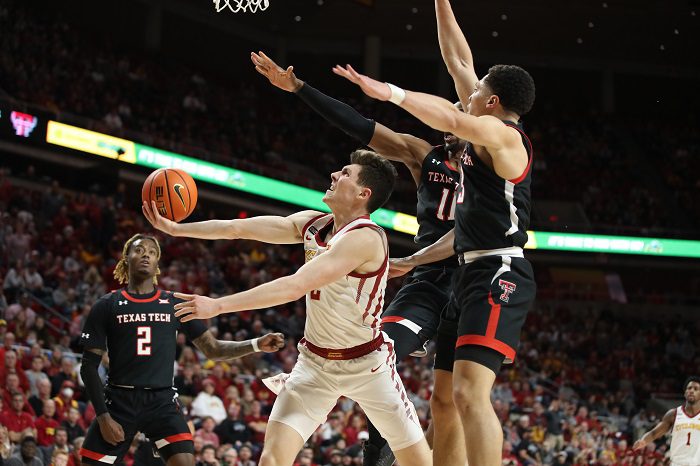 Iowa State has announced that Caleb Grill is no longer a part of the men's basketball program after Grill failed to meet the "program's expectations."
Here's what the school's press release said about Grill's dismissal from the program, as well as head coach T.J. Otzelberger's comments on the matter.
"Senior guard Caleb Grill is no longer with the Iowa State men's basketball team, due to a failure to meet the program's expectations."
"We hold our players to high standards and there are expectations that our student-athletes are held accountable for," said Iowa State head coach T.J. Otzelberger.
Grill appeared in 25 games with 22 starts, this season. He averaged 9.5 points, 4.0 rebounds and 1.4 assists per game.
The details of what led to Grill's dismissal have yet to be released as this is still a developing story.
Iowa State is reeling after having lost each of its last four games, including a 72-69 setback to West Virginia this past Monday on Senior Night. It's now dropped six of its last seven overall.
And this news of Grill's dismissal is only the latest in a long list of bad events recently in Ames after Iowa State raced out to a 13-2 start to the 2022-23 season.
The Cyclones have one game remaining in their regular season, an 11:00 a.m CT contest at Baylor on Saturday morning. They're currently the No. 6 seed in the Big 12 and would also face Baylor in the opening round of the conference tournament if the season ended today.