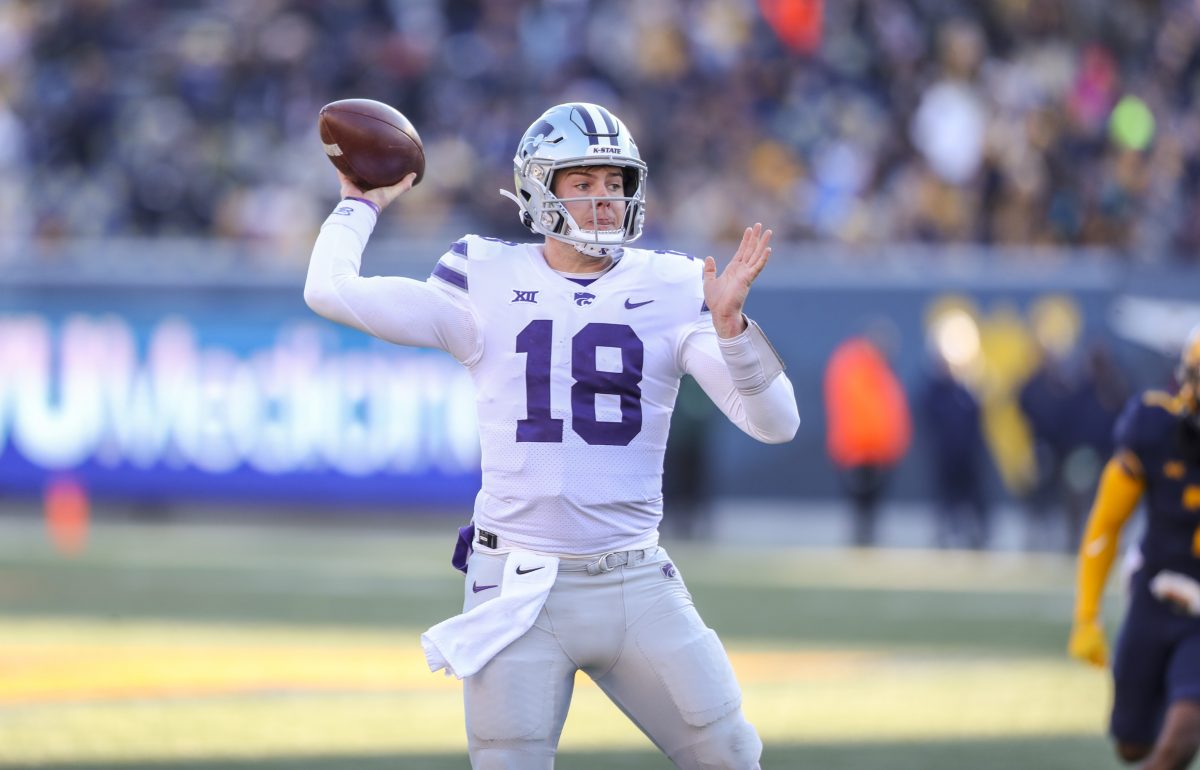 The Big 12 Champion K-State Wildcats have an absolute monster at quarterback in Will Howard. In a recent highlight posted from the K-State football social media team, Howard can be seen in the weight room power cleaning 315 pounds with ease.
Howard has been one of the quieter of the quarterbacks in the Big 12 Conference as far as headlines go, but Howard put together one of the best finishes to a season last year in Manhattan after coming in for the injured Adrian Martinez.
Howard has a real shot to be one of the best returning quarterbacks in the Big 12 Conference and even the country this season as Howard got some major experience last season under Chris Klieman and learned to operate Collin Klein's offense with ease.
If Howard lifting 315 pounds tells fans anything, it shows that K-State is taking their time seriously in the offseason and are focusing on repeating as league champs. Howard will steer the ship behind an offensive line that didn't lose a single player last season and was already the best unit in the conference.
The Wildcats kick off their season against Southern Missouri on September 2nd and start Big 12 play up on September 23rd in Manhattan against UCF.