Big 12 Basketball
Big 12 Announces Plans for Unparalleled Access, Live Telecast Enhancements During Big 12 Tournaments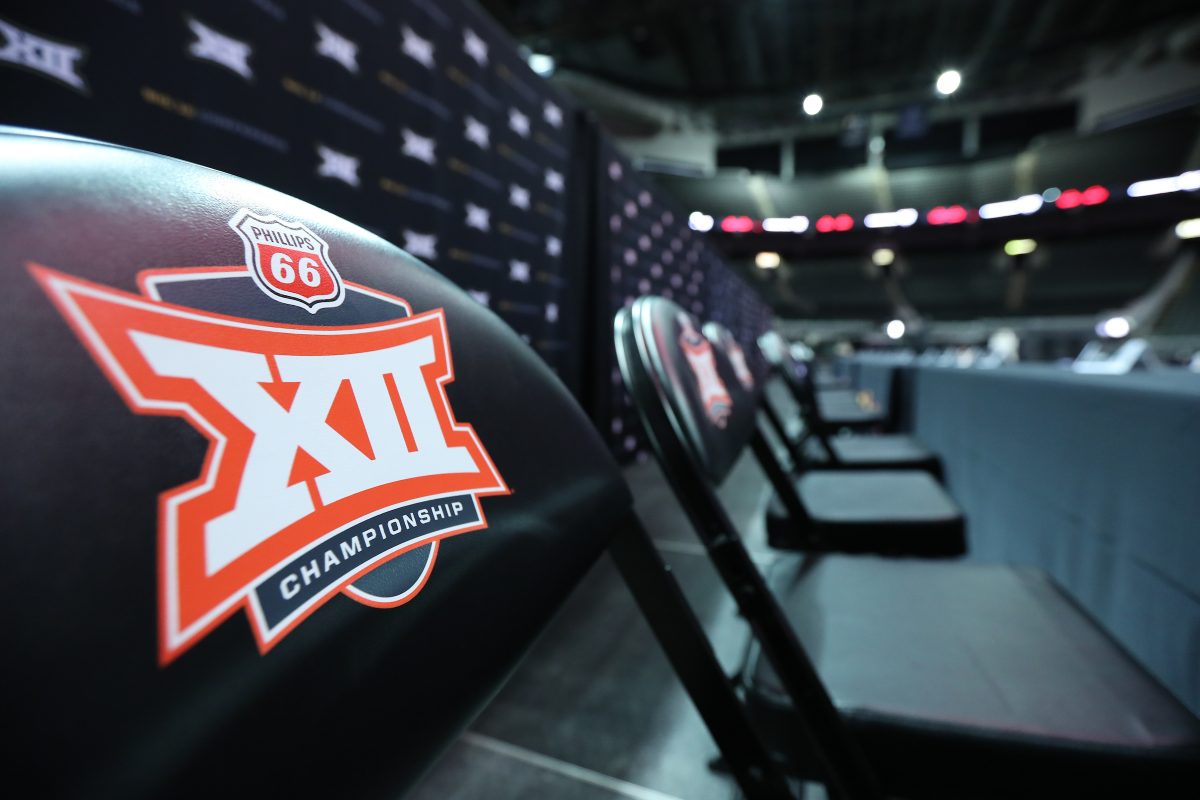 The Big 12 Conference continues to boost its product for this year's Basketball Championships in Kansas City. Thursday afternoon, the league announced a number of telecast enhancements it and ESPN will be utilizing during the Men's and Women's events next weekend.
Throughout the longevity of the tournament, ESPN will be afforded access to both the locker room and in-game huddles, bringing fans with a new degree of 'behind-the-scenes' content. Additionally, ESPN will have a live studio show throughout the Championships, with SportsCenter conducting live interviews with coaches and student-athletes. On top of that, pre-game and post-game shows are set to stream on digital channels and Big 12 Now on ESPN+.
Furthermore, college basketball legend Dick Vitale will call the Men's Championship Game, accompanied by Kris Budden and Jon Sciambi. Fran Fraschilla, Rich Hollenberg and Chris Spatola serve as additional ESPN commentators calling the Men's Championship. The ESPN announcers who will provide play-by-play and analysis for the Women's Basketball Championship comprise of Brenda VanLengen, Holly Warlick, Tyler Denning and Andrea Lloyd.
"As a Conference, we want to be leaders in storytelling," said Commissioner Brett Yormark. "Thanks to our collaboration with ESPN, the Big 12 Basketball Championships will offer fans an unparalleled viewing experience that highlights the talent of the incredible student-athletes that compete in this Conference."
A day earlier, on Wednesday, Yormark and the Big 12 announced that it will provide an enhanced fan experience and entertainment as well.
"These enhancements are the latest in a series of entertainment partnerships and collaborations the Big 12 has executed as it continues to market itself at the intersection of sports and culture.
"Grammy-nominated hip-hop legend Fat Joe will be performing a VIP-only set on Friday, March 10th, following the conclusion of that day's slate of games. Additionally, NBA legend and media personality Shaquille O'Neal – under his alias DJ Diesel – will be performing a one-hour DJ set at Mosaic in the Power & Light District following Saturday's games on March 11th, at 10:00 p.m. Admission information surrounding DJ Diesel's performance can be found here.
"As we continue to elevate the Big 12 brand, we are thrilled to introduce a series of enhancements that will make the fan experience at our basketball championships second to none. The Big 12 Conference is a basketball powerhouse – as we thread the fabric connecting sports and culture, the Conference will continue to offer an array of off-court entertainment features, as well. I'm grateful to each of our partners, and I look forward to watching our incredible student-athletes perform on Big 12 Basketball's biggest stage in Kansas City."
The Men's Basketball Championship tips off on Wednesday, March 8, concluding on Saturday, March 11, while the Women's Championship runs Thursday, March 9 through Sunday, March 12. Every game of the Phillips 66 Big 12 Men's and Women's Basketball Championship will air on ESPN, ESPN2, ESPNU or ESPN+.