Trending Now
ESPN Details 'Big Money Battle' That Could Decide ACC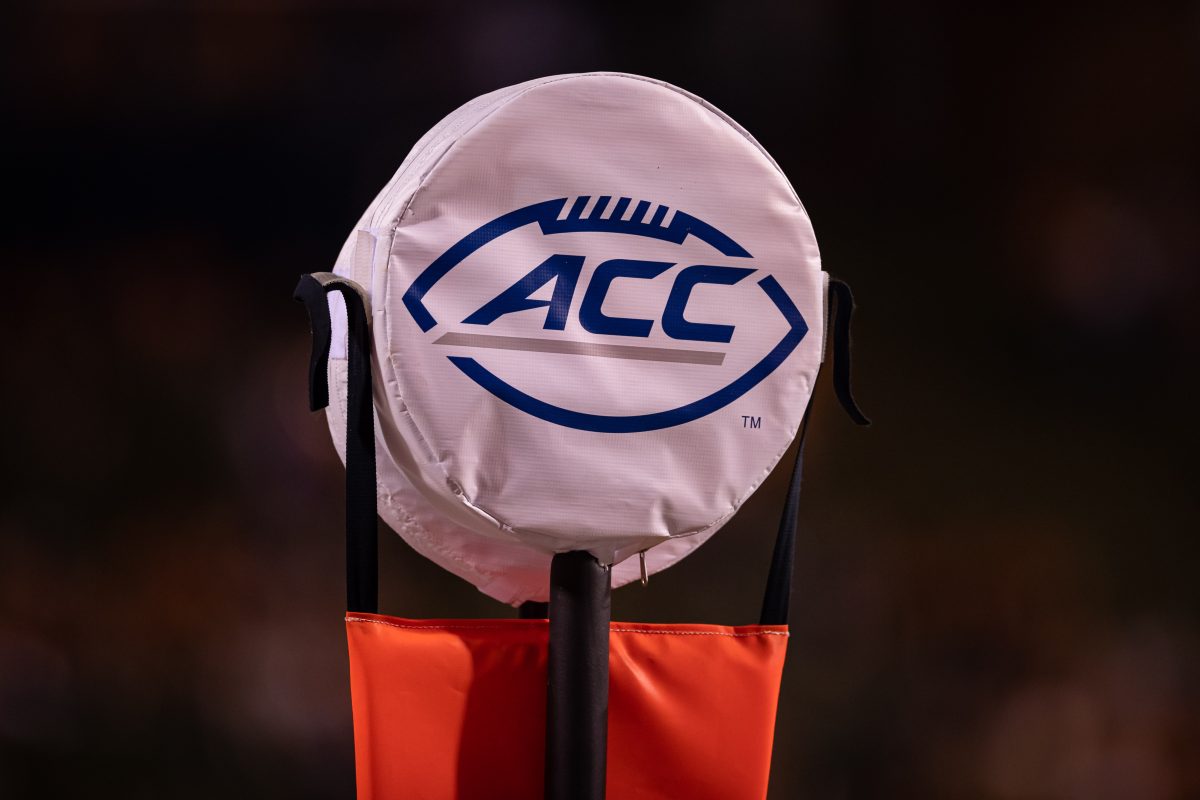 Florida State and Clemson have carried the ACC brand in football for years now, and that much isn't likely to change any time soon.
Outside of Pittsburgh is 2021, Clemson or Florida State has won every ACC title in football dating back to 2010. The Miami Hurricanes were the last team not named Clemson or Florida State to hoist a national championship for the ACC, and that was in 2001.
The Tigers and Seminoles are the prominent football brands in the conference and have been for years. That's why these two programs, most notably FSU, are making such a stink about getting the same cut of the revenue as everyone else.
Last week, during a Florida State Board of Regents meeting, FSU athletic director Michael Alford and board members discussed the prospects of leaving the ACC, if they can't find a way to bring in more revenue.
As things currently stand, Alford says that Florida State creates about 15% of the revenue for the conference but only gets a return of 7%, which has led to a resource gap.
"At the end of the day, if something's not done, we cannot be $30 million behind every year compared to our peers," Alford said.
With that, Florida State officially went public with its thinking towards the ACC and its revenue sharing plans: either change it, or we will try and find a way out. If Florida State isn't even earning half the revenue that say, Florida is, how can it expect to get back to competing for national championships against teams like Alabama and Georgia?
"I know how hard the commissioner and the office are working to provide solutions to the members of the conference to the revenue gap that we are projecting in the upcoming years to the media contracts," Alford told ESPN. "But at the end of the day, in order to compete to the standard we want to compete in, there needs to be a change, and the status quo is not good enough."
The problem is, more money in Florida State's pocket, means less in other schools in the ACC, which is why this is such a sticky situation for commissioner Jim Phillips.
"None of the concerns that were shared during that meeting were things that we haven't already been looking at and addressing as a conference," commissioner Jim Phillips told ESPN. "We've been open about our league's discussion on revenue generation and business innovation, and have been exploring all options to enhance overall revenue."
As Florida State, and other schools in the conference, start to demand more revenue share, those that are content with the way that is are starting to feel a bit uncomfortable.
"Philosophically, I believe that what's good for one should be good for everyone," one athletic director said. "Otherwise, you get a lot of disparity. The big thing is, if you're making an extra $2 million because you went to the College Football Playoff, if you get asked to be in another league, like UCLA and USC did, it doesn't matter. That's not going to change your decision. They're gone. So it's not preventing what people are kind of concerned about, which is, if there was continued super expansion, people are gone.
"If you start creating those types of models within your own conference, are you really looking out for what's best for the Big Ten or the ACC or fill in the blank? Or are you looking out for what's best for you?"
Now, can Alford and the Seminoles really find a way out of the ACC? That much has yet to be determined, and with Oklahoma, Texas, UCLA, and USC leaving their conferences for a bigger paycheck, it seems all the more possible. The only issue with that is, the Big 12 and Pac-12 were close to a new grant of rights. The ACC has 13 more years left on its current contract.
That's why several legal teams are working on finding some sort of loophole or clause that allows teams like Florida State to press the envelope and look for more money elsewhere. However, as with everything in law, that could take lots of time, and lots of money.
"I don't know that there's a magic bullet on this thing. I'm not sure there's one thing you can do to address the gap," Phillips said. "I think you have to address it in several ways and I'm confident we'll do that. I'm confident in the health of this league and that we'll continue to work together."