Big 12 Basketball
Oklahoma State Keeps NCAA Tournament Hopes Alive With Win Over Texas Tech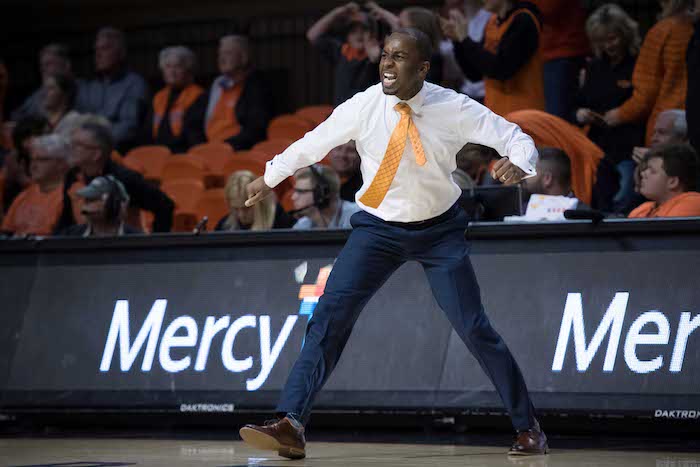 The Oklahoma State Cowboys prevailed Saturday evening in a potential eliminator game for their NCAA Tournament at-large chances, barely topping the Texas Tech Red Raiders 71-68 in Lubbock. So, for now at least, they cling to their slim tourney hopes without the necessity of winning the Big 12 Tournament.
With just more than 10 minutes to play, the Cowboys (17-14, 8-10 Big 12) led by 13 and it certainly seemed like there wouldn't be any drama in them closing this one out. But the Red Raiders (16-15, 5-13 Big 12) stormed back with a 20-6 run to claim their first lead with 2:19 remaining in a game they trailed 15-3 in out of the gates.
After a timeout that Texas Tech actually called, Oklahoma State came up with perhaps the biggest play of the game. Guard Caleb Asberry drilled a 3-pointer to regain the lead at 65-63.
The Pokes never trailed again. They came up with a critical stop, followed by a sweet dish from Asberry to forward Moussa Cisse for a four-point lead with 42 seconds remaining. The Red Raiders' 3-point heave, then, at the buzzer came up offline.
As mentioned, Oklahoma State led by a bunch early. But that 12-point edge shortly after tip off dwindled to as few as three by halftime, at which point the visitors held a 35-32 lead.
Oklahoma State restored that advantage to all of what it was, actually a baker's dozen. However, it had to fend off that valiant effort from a Texas Tech squad whose late season resurgence has been followed up with another tough stretch ending its also questionable at-large hopes.
The Cowboys outshot the Red Raiders 44.3% to 38.3% and out-rebounded them 37-33. Both teams dished out 16 assists.
Three scorers finished in double figures for the Cowboys. That included Asberry's game-high 24 points, as well as 19 from guard Bryce Thompson and 11 by forward Tyreek Smith.
Not a single Red Raider managed double figures scoring. Several, though, did finish with nine.
Oklahoma State, the league's No. 7 seed, will now take on Bedlam rival and No. 10 seed Oklahoma in the opening round of the Big 12 Tournament at 8:30 p.m. CT Wednesday. Texas Tech is the No. 9 seed and will face No. 8 seed West Virginia at 6 p.m. CT Wednesday.