Big 12 News
Joe Lunardi's Latest Bracketology Has Seven Big 12 Teams In Ahead of Conference Tournament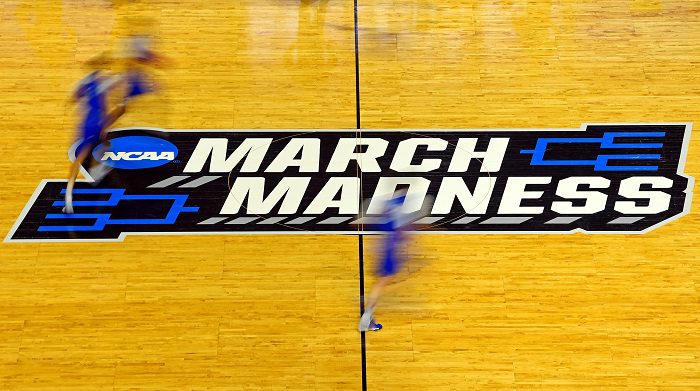 It's now conference championship week across much of college basketball, where hopes and dreams of reaching the NCAA Tournament will either be met, or will come up short.
As we get set for the 2023 Big 12 Basketball Tournament in Kansas City this week, Joe Lunardi's latest bracketology, as of early Sunday morning, March 5th, has seven Big 12 teams going dancing, while one remains on the bubble.
After West Virginia beat Kansas State on Saturday, the Mountaineers are solidly in the NCAA Tournament, according to Lunardi, as a No. 10 seed. The Mountaineers had been on the bubble leading up to the game.
Meantime, Oklahoma State has moved up from the "Next Four Out" to the "First Four Out", after the Pokes took care of Texas Tech on Saturday in Lubbock. That means, per Lunardi, the Cowboys still have some work to do this week in Kansas City. Oklahoma State will play on Wednesday night in the Big 12 Tournament as the No. 7 seed, and if they win that game, they will have to then take on No. 2 seed Texas at 6:00 p.m. CST on Thursday in the Big 12 quarterfinals.
The two Big 12 teams who are not in discussion for an NCAA Tournament berth are Texas Tech and Oklahoma, both of whom would have to run the table to make the Big Dance.
Meantime, despite Kansas losing to Texas on Saturday in Austin, Lunardi has Kansas as a No. 1 seed in the Midwest Region, which would be right in their backyard in Kansas City. K-State dropped to a No. 3 seed in the South Region after falling to West Virginia. Baylor, also losers on Saturday to Iowa State, remain a No. 2 seed in the West Region. Iowa State is up to a No. 5 seed in the South and TCU is also a No. 5 seed out West, while Texas is a No. 2 seed in the East.
The Big 12 Tournament gets underway on Wednesday night, while Selection Sunday takes place on Sunday, March 12th, at 5:00 p.m. CST on CBS.
**IF you want to join the conversation with other Heartland fans, be sure to subscribe to our FREE HCS Message Boards!**