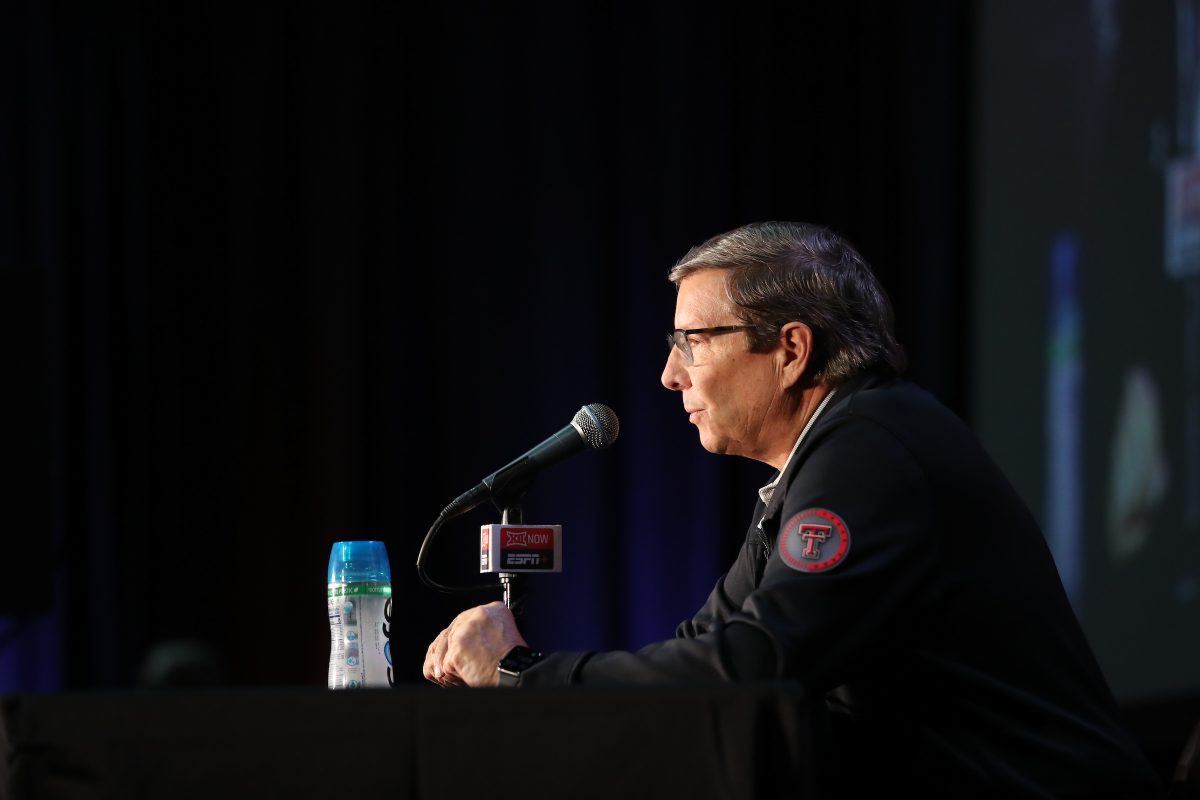 An incident that's led to Texas Tech head coach Mark Adams' suspension could also lead to his dismissal. At least, that's what one source in the program told The Stadium's Jeff Goodman.
"I'd be shocked if Mark Adams coaches another game in Lubbock," the source told Goodman. "Most of the players don't want to play for him."
Adams was suspended Sunday morning for the use of "inappropriate, unacceptable, and racially insensitive comments," the university announced.
This follows an interaction between Adams and one of the Texas Tech basketball players in which Adams cited bible verses with elements of slavery, working, and obeying masters in reference to his players needing to be more receptive to his coaching. He told one of his players there is "always a master and a servant," according to The Stadium.
"I was quoting the scripture," Adams said, when asked about that dialogue.
Texas Tech's decision to suspend Adams for his comments went into effect after a brief meeting with the Director of Athletics at Texas Tech, Kirby Hocutt, who ultimately decided to reprimand him.
"Upon learning of the incident, Hocutt addressed this matter with Adams and issued him a written reprimand," the university said in a statement. "Hocutt subsequently made the decision to suspend Adams effective immediately in order to conduct a more thorough inquiry of Adams' interactions with his players and staff."
After finding out that his comments offended his players, Adams addressed the team and apologized for his actions. However, the university decided it was best that he step away from the program for a leave of absence.
This is not the first controversial interaction Adams has been a part of, as reports broke that Adams allegedly spit on one of his players earlier this season.
The length of his suspension has yet to be announced. But he'll almost certainly at least miss the first game of the Big 12 Tournament on Wednesday. And it just might be the end of his time in Lubbock as well, if one source is correct.