Baylor Bears
Big 12 Baseball Power Rankings: Another Week, Another New No. 1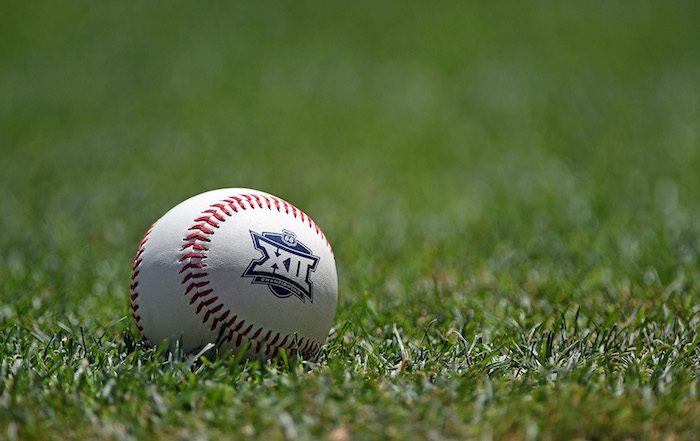 Baseball is back as we just wrapped up week three of the season. It was a busy weekend full of surprises and big moments.
Each week, Heartland College Sports will release its Big 12 baseball power rankings, and here are this week's rankings.
1. Oklahoma State
Another week means another new number one in the rankings. Ever since their trip to Arlington to open the season, the Cowboys' bats have caught fire. They swept Austin Peay with ease this past weekend scoring a total of 33 runs in three games. Right now, they look like the best team in the Big 12.
2. TCU
One could make a case for TCU taking the top spot but I will bump them up from last week. The Horned Frogs went down to Houston in the Shriners Children's College Classic and won two out of their three games. Their only loss was to a top-15 Louisville team on Saturday, which isn't bad at all.
3. Texas Tech
A lot can change in a week of baseball and that is what happened with the Red Raiders. Before their trip to Houston, they were 10-0. When they left, they came back to Lubbock with two losses. While they did beat Michigan on Saturday, they missed some key opportunities in their games against Rice and Texas A&M on Sunday night that went sixteen innings.
4. West Virginia
I still believe that West Virginia is the top team in the Big 12 that isn't ranked. The Mountaineers spent last weekend in Virginia taking on three different opponents. Due to weather, they ended up playing three games in less than 24 hours and were able to win two out of the three. If they can keep up this momentum, don't be surprised to see them in the top 25 sooner rather than later.
5. Oklahoma
Welcome back Oklahoma. I have been so down on this team and all they did was take care of business down in Frisco. The Sooners had great back-to-back wins against Cal and Mississippi State before falling to Ohio State on Sunday.
6. Texas
The Longhorns had a rough weekend out west as they lost their series against Cal State Fullerton. Texas had some chances to take the series but just couldn't get the job done. I know this is a young team, but they do have some talent in Austin and I am just waiting for it to all come together.
7. Kansas State
Kansas State had a bit of a rough stretch losing several games in a row but have seemed to find their groove once again. The Wildcats have now won four straight games and those bats are getting hot again.
8. Kansas
After a great start to the season, the Jayhawks had some trouble in Nashville against Belmont. They ended up losing the series on Sunday and I hope that this team can bounce back quickly and not spiral.
9. Baylor
Until they win a series, I will probably keep the Bears in the number nine spot. This team and program have a long way to go under new head coach Mitch Thompson. He just needs some time to turn things around in Waco.