Big 12 News
Big 12 vs. Pac-12 Basketball Attendance Comparison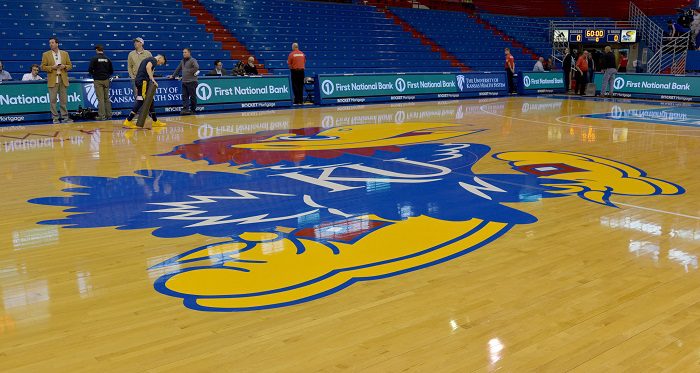 The Pac-12's fall from grace has been creeping up with expansion talk from other conferences on a daily basis, and another example of that is the difference in basketball attendance numbers compared to the Big 12 Conference.
The Big 12 is the best conference in basketball so it's expected to see at least a small gap in attendance but with the Pac-12 barely scraping by at the moment, the numbers speak volumes.
The Big 12 boasts an overall attendance record of 83.75 on average from all 14 teams in the Big 12 Conference. Houston, Kansas, and Texas headline the list with 105.89%, 100%, and 98.02% respectively while UCF, Oklahoma State, and Oklahoma bring the lowest attendance rates to bat with 52.74%, 57.76%, and 61.45% respectively.
The Pac-12 on the other hand is a conference made up of Arizona, and then the rest of the conference remains unnamed in terms of basketball attendance. The big three for the Pac-12 consist of Arizona, Washinton, and UCLA which has a 96.38%, 69.92%, and 67.22% attendance rate for each game this season. The shocking part is when comparing the bottom three teams in the Pac-12 to the bottom three teams in the Big 12.
The Big 12 Conference holds an average of 57.12% while the Pac-12 Conference holds an average of 28.96% attendance rate. The three teams that make up the Pac-12's abysmal numbers are California, Washington State, and Oregon State with 18.15%, 29.73%, and 38.99% respectively.
It's no secret that there is a sizeable gap between the Pac-12 and the Big 12 however the numbers above really put into perspective just how well Big 12 Commissioner Brett Yormark has done since taking over for the Big 12.