Big 12 News
Chris Beard Meeting With Ole Miss About Coaching Vacancy: Report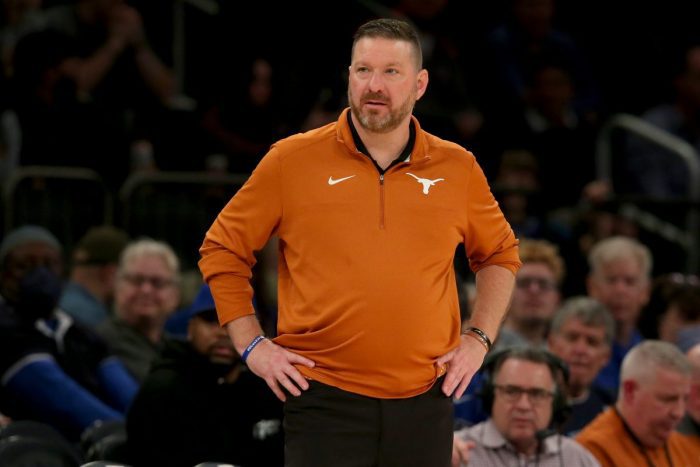 Former Texas basketball coach Chris Beard is meeting with the Ole Miss Rebels about their head coaching vacancy, according to a report from OMSpirit.
Beard was fired by Texas back in January after being suspended without pay since mid-December due to pending felony assault charges that stemmed from a domestic dispute with his fiance.
However, the charges against Beard were dropped in February after the Travis County District Attorney's office determined that the felony offense could not be proven beyond a reasonable doubt.
Now, with his name cleared of any wrongdoing (legally speaking), Beard will be a hot name on the coaching market this offseason, and Ole Miss is the first program to take a swing at the former Longhorns' and Red Raiders' coach.
The Rebels are looking to replace Kermit Davis, who they fired last month after back-to-back 13th place finishes in the SEC and a 10-18 record in 2023. Now, with whatever baggage that Beard may or may not have, Ole Miss is looking to win and Beard has proven he can do that.
In eight seasons as a head coach over three programs, Beard has a career record of 244-171, and in the seven seasons that he completed, he led his team to five NCAA Tournament appearances.
Chris Beard is a winner, but is that worth the off-the-court drama that comes with him? We likely won't have to wait long to find out, as head coaching changes happen fast in today's world of college basketball.