Big 12 News
Deuce Vaughn Set an NFL Combine Record for Height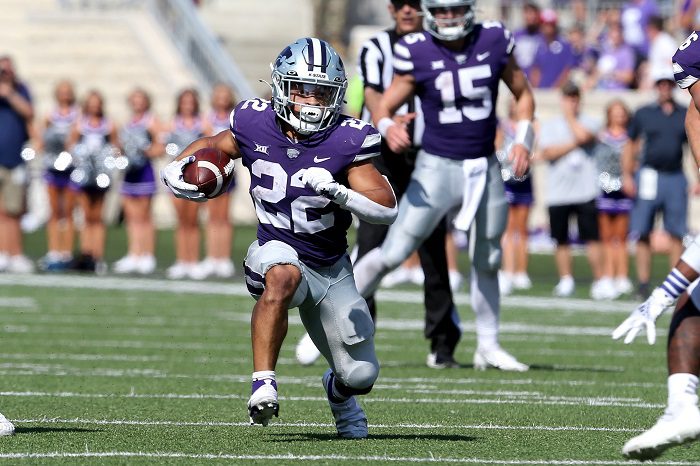 Kansas State running back Deuce Vaughn has been the definition of heart over height since exploding onto the season in the 2020 season under Chris Klieman, and since then, Deuce has been one of the biggest names in college football.
Vaughn made headlines this week at the 2023 NFL Scouting Combine when he was measured at 5-foot-5, labeling him as the shortest player ever measured at the combine.
While many have cracked jokes about Vaughn's height, he has silenced doubters every step of the way following back-to-back seasons as a Consensus First-Team All-American. Vaughn showed off both his hands and his dynamic rushing ability which left scouts raving about Vaughn's upside.
Vaughn can be seen below participating in the Duce Staley drill.
While Deuce Vaughn's height has always been a big topic of conversation surrounding the pride of Manhattan Kansas, Vaughn's height has never truly been an issue on the field. The Wildcats running back totaled 4,884 all-purpose yards at K-State as well as a whopping 43 touchdowns in three seasons.
Vaughn was not only one of the best players in the entire nation last season, but he also was a key piece in the Wildcats' crowing as Big 12 champions. Deuce toted the rock 26 times for 130 yards and a score against the CFP runner-up TCU Horned Frogs all while adding highlights that will be seen for at least the next 30+ years of Kansas State football.
Vaughn currently projects as a fifth-round selection by most mock draft sites and would be an absolute steal at that point in the draft if he goes to an offense that can utilize his unique talents as a ball carrier.