Trending Now
ESPN's Pete Thamel: Colorado, Arizona 'Odds-On Candidates' to Join Big 12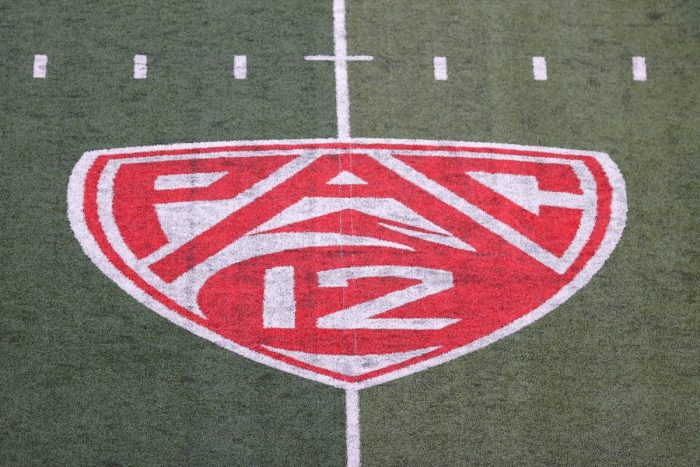 The Pac-12 rumor mill has been churning for months now and there appears to be no end in sight for the continual nuggets of information that stream out of the conference as it struggles to find a legitimate TV partner for the future.
ESPN's Pete Thamel, who is renowned for his accuracy and detail-oriented reporting, is the latest name to take a crack at things out west.
In an article titled "'Don't trust anyone': The latest on Pac-12 drama as decisions draw near," Thamel dives into the latest on the Pac-12's struggles to hold together as teams start to look elsewhere for solid ground to stand on.
It's been widely reported that Pac-12 Commissioner George Kliavkoff is expected to bring something to the table for the Pac-12 presidents and chancellors in the coming weeks, and there are mixed feeling on how that will go.
Thamel reports that there are those that are optimistic that Kliavkoff can pull something together for "short-term bridge deal" that would keep the conference together for a few more years, whole others are looking for a way out as they can see the writing on the wall.
"The league has reached a point where schools looking around and engaging with other conferences has gone from an option to an expectation," Thamel writes.
Thamel then confirmed, via sources, that there has been contact between the Big 12 and the four corner schools, something that was reported last week by The Athletic.
"According to sources, there has been at least minimal contact between the Big 12 and the Four Corner schools — Arizona, Arizona State, Utah and Colorado," Thamel says. "That contact has emerged to varying degrees and via various methods, depending on the school. But there's a bottom-line pragmatism to the conversation. "You can't blame anyone for looking for options and what's out there," an industry source said."
With the Pac-12's remaining flagship schools, Washington and Oregon, looking for the first bus to the Big Ten, do the rest of the Pac-12 schools start to look for something else to base their future on? It's certainly a possibility, and one that Thamel seems to think makes sense financially, especially for schools like Colorado and Arizona.
"At some point, knowing it doesn't make fiscal sense for Oregon and Washington to be long-term committed, do other Pac-12 schools seek to chart their own course," Thamel asks. "Colorado and Arizona are the odds-on candidates to jump first to the Big 12, which remains open for business. After all, there's only so much nobility sticking on a ship that nearly everyone thinks will sink in 60 months.
"Colorado has Big 12 roots, a football coach who resonates in the Dallas Metroplex in Deion Sanders and a football product America is curious about for the first time in a generation.
"Don't underestimate Arizona's basketball-first mindset — the Big 12 is the country's undisputed top league. And there are also years of administrative animus toward the Pac-12 dating back to former commissioner Larry Scott's tenure. Former Arizona athletic director Greg Byrne first-guessed Scott's missteps that set the league off course nearly a decade ago."
We've been seeing reports about the Pac-12's situation for months, and despite the best efforts of Pac-12 apologists, it's not hard to see that this has been coming for some time. Whether it's in the next month, or a few years down the road, the Pac-12 looks to be slowly, but surely, headed to an inevitable doom thanks to the many errors of its last two commissioners.