Big 12 News
Chris Klieman Credits 'Unfinished Business' as Reason for Collin Klein Sticking Around as OC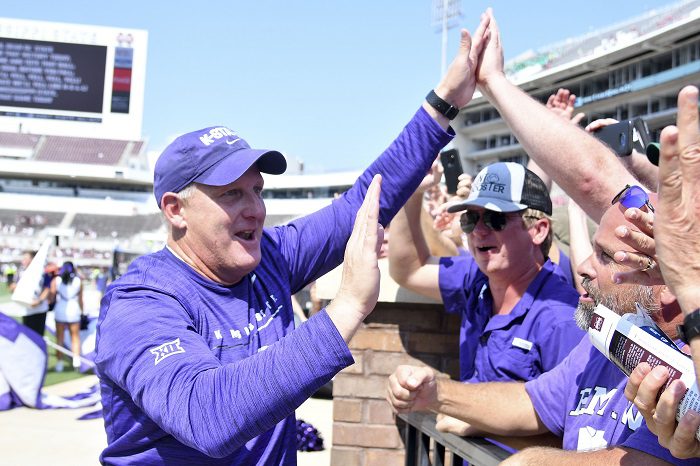 Kansas State Wildcats head coach Chris Klieman spoke to the media on Tuesday afternoon for the first meeting of spring football. When asked about his offensive coordinator Collin Klein's decision to remain on Klieman's coaching staff, Klieman cited 'unfinished business' as the reason.
Klein's offense was one of the best in the nation last season, leading to the former quarterback's name being brought up in coaching vacancy conversations nationwide.
This tweet is excellent news for Wildcat fans because Klieman's group won the Big 12 Conference championship last season against TCU which implies that the 'unfinished business' Klieman is referring to is the college football playoff.
The Wildcats lost some major pieces in running back Deuce Vaughn, wide receiver Malik Knowles, cornerback Julius Brents, and defensive end Felix Anudike-Uzomah to the NFL Draft but did a great job of filling those positions with incoming freshmen and transfer players like wide receiver Keegan Johnson from Iowa and running back Treschaun Ward from Florida State.
If the Wildcats are to make a push for the college football playoff and sit among the best teams in all of college football, senior quarterback Will Howard will have to answer the call.
The Wildcats kick off their season against Southeast Missouri on September 2nd and host the new addition UCF Knights on September 23rd.