Big 12 News
K-State QB Avery Johnson Has Already Gained 15 Pounds Since Enrollment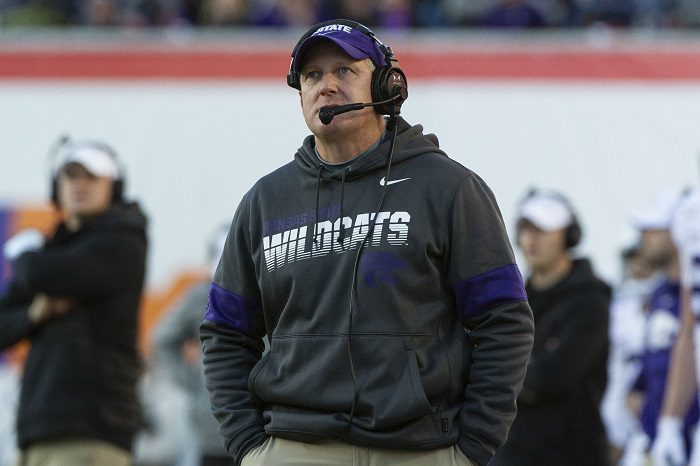 Bulking season is officially underway for K-State's freshman quarterback Avery Johnson after head coach Chris Klieman announced that the four-star QB has already added 15 pounds since enrollment.
Johnson is one of the highest quarterback recruits in K-State history as a four-star recruit, the ninth-ranked quarterback nationwide, and the number-one player in the state of Kansas.
While it doesn't look like Johnson will take first teams reps this season with senior quarterback Will Howard at the helm, however, Howard is a great tutor for Johnson to learn from. With the duo bulking at the same time, it's hard to imagine that Johnson won't continue to add some weight. Videos released last week of Howard and the other K-State quarterbacks hitting the weight room and tossing mass amounts of weight around like nothing.
Johnson joined the Wildcats after being recruited by fellow Big 12 teams such as Kansas, Iowa State, and TCU as well as nonconference teams like Notre Dame, Wisconsin, Missouri, Florida State, and more. With Johnson entering his first season as a Wildcat, he pairs up with OC Collin Klein who also was the man responsible for scouting Johnson and taking him on a campus visit.
The Wildcats kick their season off against Southeast Missouri on September 2nd and start Big 12 play against the UCF Knights in Manhattan on September 23rd.