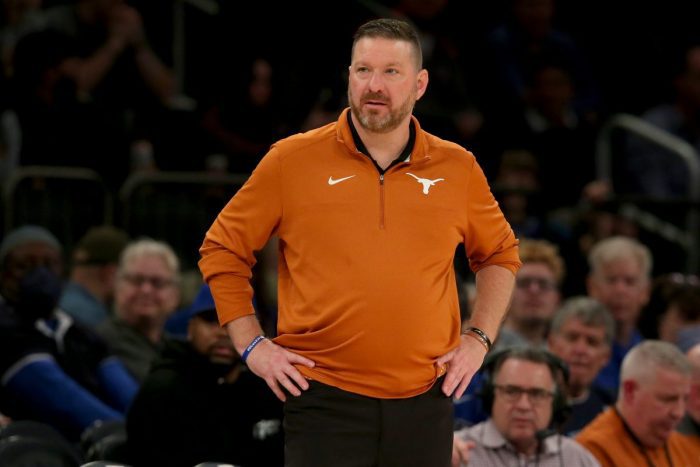 Former Texas head basketball coach Chris Beard appears to be trending towards landing an SEC coaching job and could be a future opponent of the Longhorns.
According to a report from ESPN, Beard has emerged as the top candidate for the Ole Miss Basketball job after the two sides have spoken.
ESPN's Pete Thamel also said in a tweet that the Rebels were "in the process of doing due diligence on Beard.
Beard was fired back in January after he was arrested on the morning of December 12 and was initially charged with domestic violence.
However, on February 15, the charges against Beard were dropped when the Travis County District Attorney's office determined that the felony offense could not be proven beyond a reasonable doubt.
"I am pleased with the announcement that the charges against me have been dismissed," Beard said in a statement at the time. "While I always had faith and confidence in the truth and this outcome, it has been extremely challenging to wait patiently and not publicly respond. I'm sorry and deeply remorseful to my family, friends, all my players and staff both most recent and past, and everyone at my alma mater The University of Texas."
Beard denied any wrongdoing in the case, and the subsequent dropping of charges and explanation of the incident is enough for Ole Miss to feel comfortable in targeting Beard as its next head basketball coach.
The Rebels fired Kermit Davis last month after back-to-back 13th-place finishes in the SEC and a 10-18 record in 2023.
Now, with whatever baggage that Beard may or may not have, Ole Miss is looking to win and Beard has proven he can do that.