Trending Now
Four Corner Schools Have Continued Weekly Conversations with Big 12: Report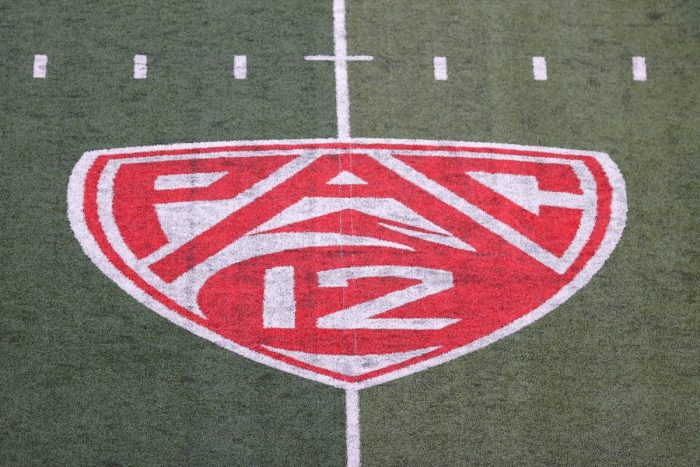 In what should come as no surprise to anyone that hasn't been living under a rock for the last six months, the Pac-12 is in some serious turmoil.
Reports of the four corner schools (Arizona, Arizona State, Colorado, and Utah) having conversations with the Big 12 have been swirling for weeks, but there seems to be more to the story coming out every week.
On Thursday, CBS Sports' Dennis Dodd reported that the corner schools and the Big 12 have been in more than just a couple of talks.
"Yormark continues to pursue the Pac-12's Four Corners schools: Arizona, Arizona State, Colorado and Utah," Dodd writes. "There have been "weekly" conversations between the Big 12 and those four programs as talks have heated up, one league insider tells CBS Sports.
"Big 12 sources were waiting anxiously to hear the results of a Colorado Board of Regents meeting held to discuss the program's future in the Pac-12. The CU regents met in a special session, according to multiple reports.
"It may only take one of the Four Corners schools to bolt from the Pac-12 for the other three to follow, Big 12 sources say."
With Colorado seemingly looking to jump ship, it could be just a matter of time before the proverbial dam breaks and the Big 12 expands even further, and that is what Dodd is being told as well.
When addressing the question of whether there is further expansion coming, Dodd had this to say about the corner schools.
"Three high-ranking industry sources in the last week told CBS Sports they believe Yormark is going to be successful in luring at least some combination of Four Corners schools," Dodd writes. "Some went farther speculating the Pac-12 was a couple of weeks away from dissolving.
"The dam breaking, in a sense," one source said. 
"As is confidence in the Pac-12 getting a new media rights deal that will keep the 10 schools together."
There's smoke billowing out west, which means it's just a matter of time before we see the fire.