Big 12 Basketball
Mike Boynton Notes 'The Strength And The Grind' Of the Big 12 in Pushing for NCAA Tournament Bid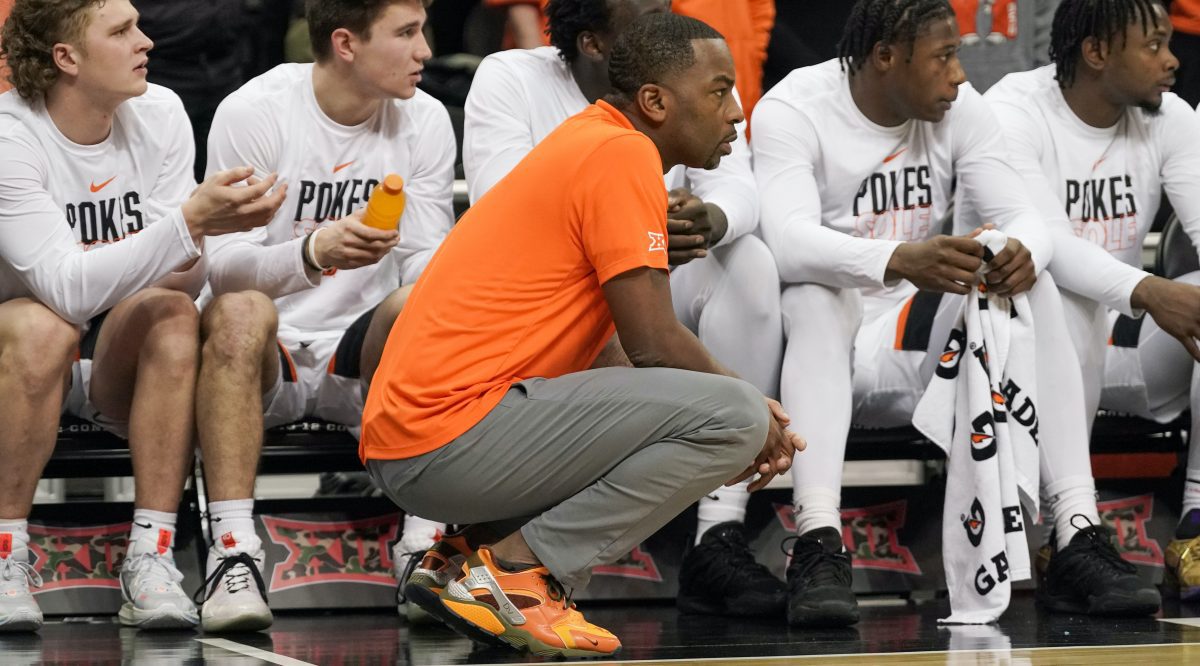 KANSAS CITY, MO. — Oklahoma State head coach Mike Boynton knows that he and his Cowboys are fighting for an NCAA tournament berth. Playing in the Big 12 hasn't made that process any easier.
The Cowboys have 18 wins going into Thursday's game with Texas at 6 p.m. The Cowboys have lost to the Longhorns twice this season. Oklahoma State has also endured a couple of losing streaks. But the Cowboys aren't the only Big 12 team that has had losing streaks.
In fact, Boynton wasn't sure if there was a team in the Big 12 this season that had escaped a losing streak.
Such is the toughness of the Big 12 this season.
"Yeah, I mean, you know, it's a hard conference to navigate for two and a half months, it really is, you know," Boynton said. "I don't know this to be a fact, but I would find it hard to believe that there's any other power five conference where every team lost at least three games in a row at some point during conference play."
Is Boynton right? Well, he's close. Two of the 10 teams didn't have three-game losing streaks at any point in Big 12 play but came close.
Kansas State escaped a three-game losing streak in Big 12 play, but it did lose four out of five at one point, with the win set between a pair of losses on each end. Texas lost two straight late in the schedule but avoided a third straight loss with a win over Kansas in the Big 12 finale.
Boynton's own Cowboys lost five straight at one point late in the schedule. Even the regular-season champions lost three games in a row in Big 12 play at one point.
"And I think that shows two things, the strength of the league and the grind of this league," Boynton said. "I mean, because the best team in our league also went through a three-game losing streak at some point and still won the league by two games."
Oklahoma State beat Oklahoma, 57-49, in its Big 12 first-round game on Wednesday. It gave the Cowboys a rare three-game sweep of its Bedlam rivals.
You can find Matthew Postins on Twitter @PostinsPostcard