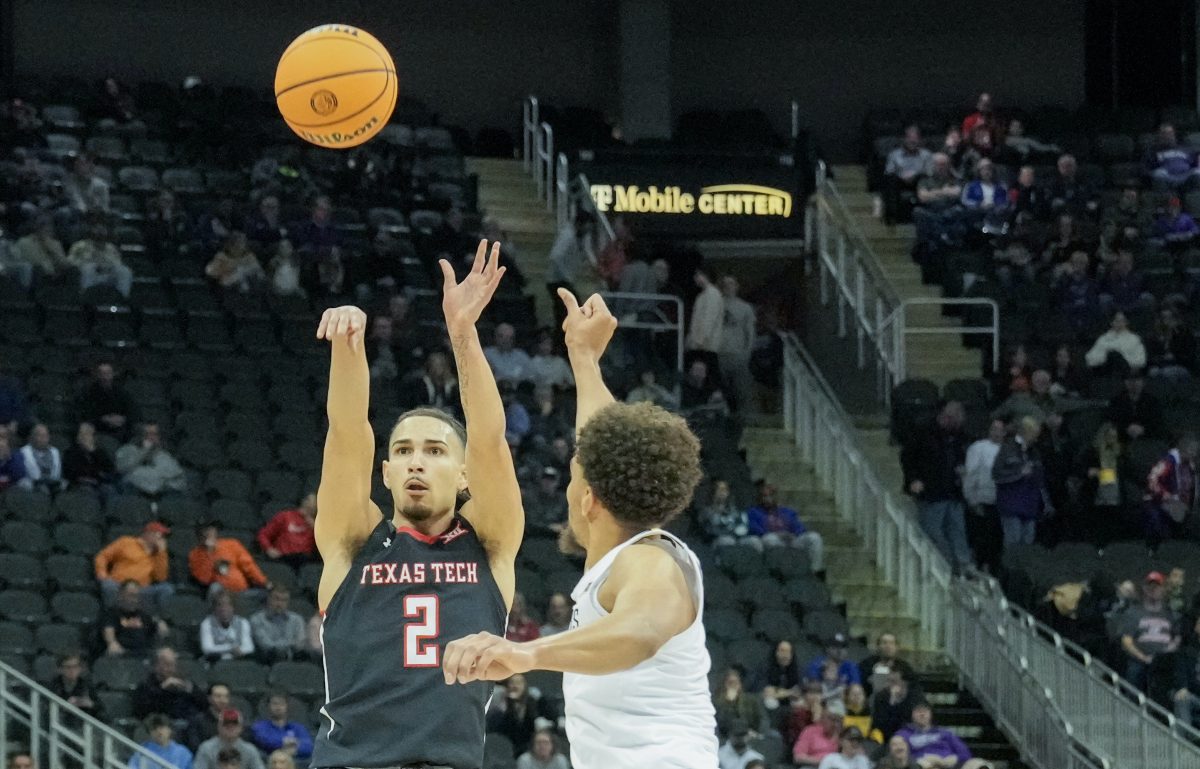 KANSAS CITY, MO. — A year ago I spent most of my Sunday night waiting to see if West Virginia's women's basketball team would get a WNIT bid.
Yeah, I know. You PROBABLY didn't. But I had to write about. And I felt certain the Mountaineers would go. Even though they didn't get out of the Big 12 Tournament quarterfinals, they were over .500 and a Power 6 that's over .500 typically goes.
Well, the Mountaineers didn't. Not that they weren't invited. But they turned it down.
They knew something I didn't. Coach Mike Carey was about to retire. Players were about to hit the transfer portal. The program was about to turn over.
Sort of like the Texas Tech men are about to do.
Mark Adams' resignation on Wednesday night came just an hour or so after the Red Raiders lost to West Virginia in the first round of the Big 12 Tournament. I suspect it was either a resign-or-be-fired scenario for Adams.
Corey Williams is the interim coach. Theoretically, the Red Raiders could go to the NIT. Entering the Big 12 Tournament, my favorite spot to find NIT Bracketology — Dratings.com — had the Red Raiders as a No. 4 seed, even at 16-15.
Yes, I have a favorite site for NIT Bracketology. What? You don't?
The point is that, even at 16-16, I think the NIT would invite Texas Tech. And under normal circumstances I would say, "Go."
But these are not normal circumstances.
Adams was suspended on Sunday for what Texas Tech called an "inappropriate, unacceptable, racially insensitive' comment to a player prior to Saturday's game with Oklahoma State in Lubbock. It became clear in the 24 hours after that Adams has lost his locker room, which is about the only thing worse than losing.
Adams' resignation likely wasn't just about this incident. It's hard for me to recall a coach that had the fan base and the team in the palm of his hand after his first season and so completely lost both by the end of the next.
That's why if an NIT bid comes Texas Tech's way the Red Raiders should turn it down.
Tech has to hire a new head coach and it's not going to be an internal hire this time. The Red Raiders will case a wide net (we have a list of potential candidates here). Some are already busy next week with the NCAA Tournament so Texas Tech will have to wait. It could actually take a few weeks this time.
Plus, the transfer portal opens on Monday. In the portal era, we've seen the majority of the Big 12 men's jobs turn over. One thing is clear — you can expect turnover.
At least half of the players at Texas Tech right now — especially the younger ones that haven't transferred before — may not be in Lubbock next season. That's the trend line. In fact, forward Fardaws Aimaq announced he was out the door hours after the loss.
So, even if the Red Raiders wanted to play in the NIT, they probably won't have the players to do it.
I feel bad for a player like Kevin Obanor, who spent two incredible years in Lubbock and clearly loves the program. He should get a few more games.
But, the nature of what happened on Wednesday night tells me that a Red Raider run in the NIT shouldn't — and won't — happen.
You can find Matthew Postins on Twitter @PostinsPostcard