Big 12 Basketball
Three Thoughts on Kansas State's 79-69 Big 12 Tournament Opening Round Win Over Texas Tech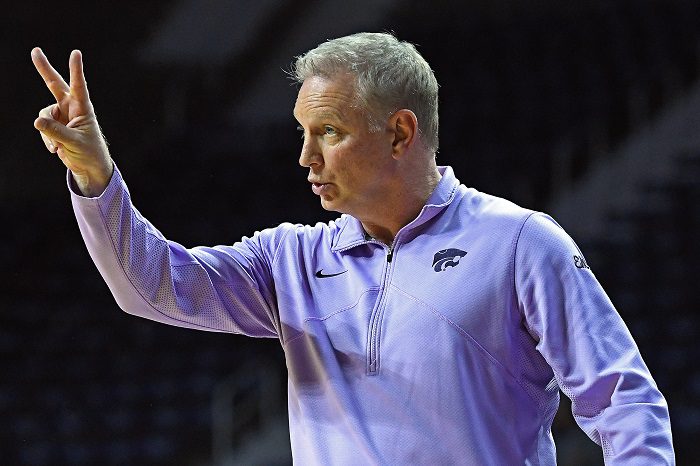 No. 8 seed Texas Tech and No. 9 seed Kansas State opened the Big 12 Women's Tournament Thursday evening at Municipal Arena in Kansas City. In the end, it was the Wildcats who got the better of the Lady Raiders in a 79-69 decision. With that in mind, here are three thoughts on the contest.
Cracking the code
It's incredibly difficult to defeat a team three times in the same season. That seems to be one of those old sports clichés, but it's truly the case. Texas Tech had that opportunity, and saw the truth of that statement. Losing the first two contests in the regular season—neither were particularly close—by an 85-65 count in Manhattan and 78-68 margin in Lubbock, Kansas State finally figured Texas Tech out in round three. Leading by one at halftime, Kansas State took the lead for good just a couple minutes into the second half and led by as much as 11 in the fourth quarter. It was Kansas State's turn to win by double digits this time around.
All about that paint, 'bout that paint, low triples – until later
It took until midway through the third quarter before the Wildcats connected from 3-point range. Until forward Sarah Shematsi, of all people, hit one at the 5:27 mark of the third, they were 0-for-11 from long range. Entering at less than 30% from behind the arc on the season, the Wildcats finished below their low season average, at 5-of-19. That did, however, include a critical late one by guard Brylee Glenn. Even so, as one would expect, they did most of their damage inside. Posting up guard Gabby Gregory inside at times and turning steals into easy points for Gregory, Glenn and guard Serena Sundell—the latter two both had four swipes—the lane game kept the 'Cats afloat and ultimately pushed them over the top.
Maupin the floor
Kansas State Forward Eliza Maupin and Texas Tech guard Bailey Maupin, of no relation, both finished in double digits off the bench and provided quite impactful minutes. Kansas State's Maupin knocked down all but one of her six shots for 10 points, to go along with a rebound, an assist and a blocked shot. Texas Tech's Maupin even bested that, with 13 points, but on 4-of-12 shooting, plus four rebounds and an assist.