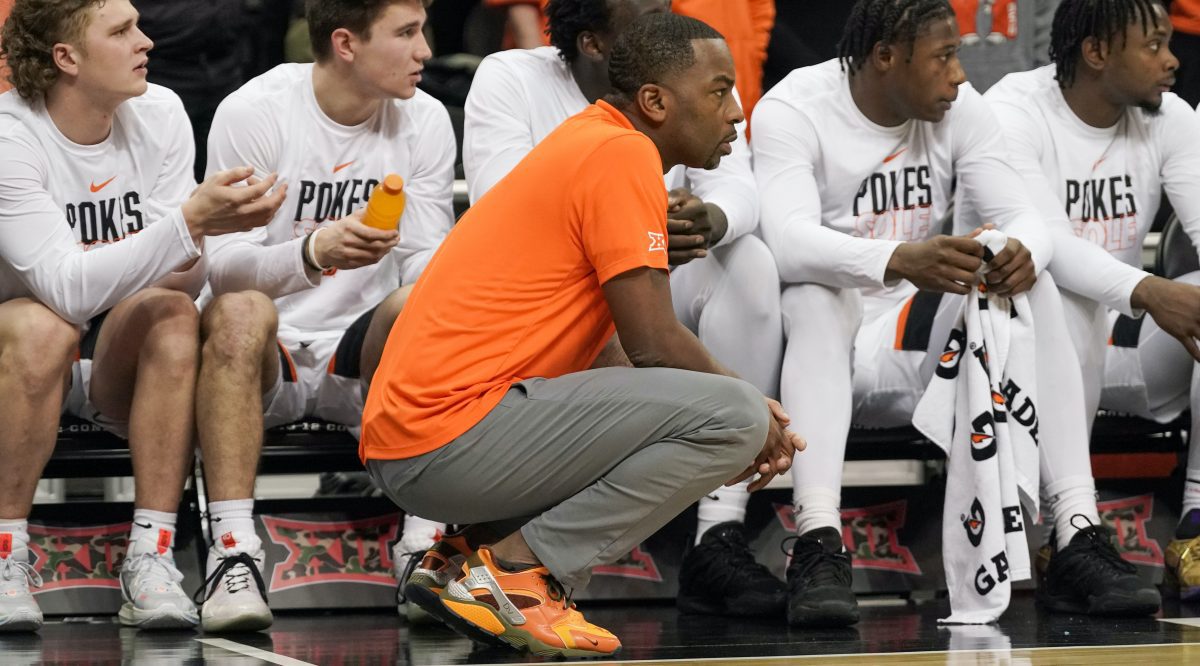 Oklahoma State, at 18-15 (8-10), may or may not see itself get into the NCAA Tournament when Selection Sunday gets underway.
In his sixth season, Mike Boynton hopes to have the Cowboys headed to the Big Dance for just the second time since he arrived in Stillwater. However, his name seems to come up any time a major program is looking for its next head basketball coach, and that fact remains as Georgetown searches for its next leader.
According to BetOnline, Boynton has 14-1 odds of becoming the Hoyas' next head coach, tied for sixth-best odds to land the job.
Now, before Oklahoma State fans get all worked up, for better or for worse, there's a name on the list that is the runaway favorite to land the job at this time. That name? Rick Pitino.
The former Louisville head basketball coach is currently listed at 1/2 odds (-200) to land the job. He was fired back in 2017 as the result of a bribery scandel involving Adidas.
Pitino currently serves as the head coach at Iona, who is 25-7 and is currently projected as the No. 13 seed in the South Region of the 2023 NCAA Tournament.
Notre Dame's Mike Brey (+500) and Penn State's Micah Shrewsberry (+600) have the second and third-best odds of landing the Georgetown gig.
Here's a look at the entire odds board, courtesy of BetOnline.
| Coach | Fractional Odds | American Odds |
| --- | --- | --- |
| Rick Pitino | 1/2 | (-200) |
| Mike Brey | 5/1 | (+500) |
| Micah Shrewsberry | 6/1 | (+600) |
| Ed Cooley | 8/1 | (+800) |
| Kevin Keatts | 8/1 | (+800) |
| Kim English | 14/1 | (+1400) |
| Mike Boynton | 14/1 | (+1400) |
| Rick Pitino Jr. | 16/1 | (+1600) |
| Brad Underwood | 18/1 | (+1800) |
| Grant McCasland | 20/1 | (+2000) |
| Matt Langel | 20/1 | (+2000) |
| Mike Jones | 20/1 | (+2000) |
| Tubby Smith | 100/1 | (+10000) |
| Jay Wright | 500/1 | (+50000) |
| Jim Boeheim | 1000/1 | (+100000) |