Big 12 News
Mike Boynton Writes Letter NCAA Tournament Selection Committee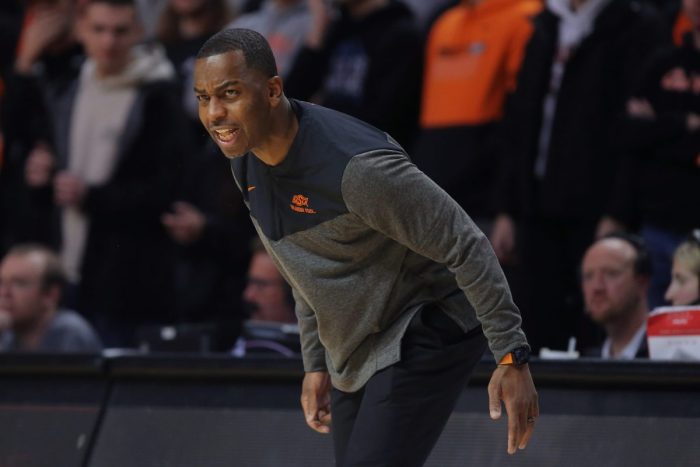 The Oklahoma State Cowboys have spent the last couple of weeks on the NCAA Tournament bubble, according to experts like ESPN's Joe Lunardi.
In fact, Lunardi had the Cowboys in the NCAA Tournament after they beat Oklahoma, but had them out following their loss to Texas on Thursday night. So, needless to say, the Pokes are likely to be sweating out Selection Sunday.
So head coach Mike Boynton is doing everything in his power to get the Cowboys into March Madness. On Friday, Boynton penned a letter to the NCAA Tournament Selection committee to advocate for his team to make the Big Dance.
Boynton wrote in part, "I do believe we did enough coming into this tournament. This league presents challenges that, and I've been in several others, that no other league does. And I think it's historically good this year. It's not just a good league or at least that is better than others, but it's far and away better than other leagues. And with all due respect, because there's really good basketball around the country, but to get to eight wins in this conference, four in a row, three sweeps, to play the schedule we played overall is a testament to the character of these guys. We certainly deserve inclusion in this event."
Oklahoma State also had player John-Michael Wright pen a letter to the committee, saying in part, "I believe we've done enough to get into the Big Dance. We are playing in one of the best leagues in the country, and I believe with our resume, we put a lot of good wins up against a lot of good teams. And we have proven to be one of the best teams defensively in the country."
Here's a look at both letters.
Oklahoma State finished the season with an 18-15 record, while going 8-10 in Big 12 play.
Now, the waiting game is on.
Selection Sunday takes place on Sunday, March 12th, at 5:00 p.m. CST on CBS.