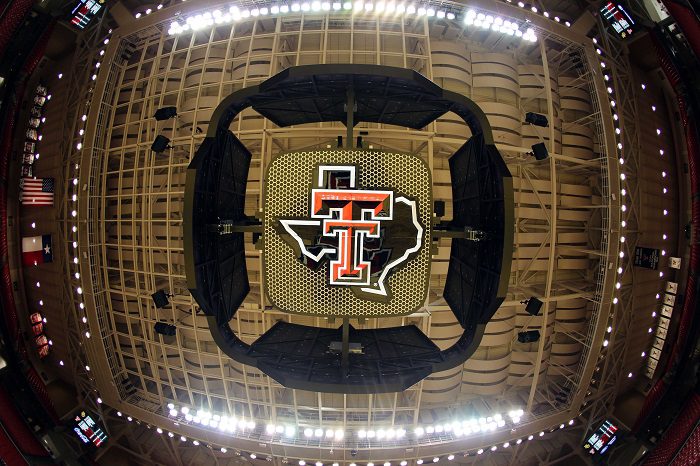 The Texas Tech Red Raiders are looking for a new basketball coach after Mark Adams stepped down earlier this week, and according to Jon Rothstein, the program has "serious interest" in Iona's Rick Pitino.
Rothstein shared the report on Twitter on Friday afternoon.
At 70 years old, Pitino has revived his career at Iona, after he was fired from Louisville in 2017. He is 62-21 in his three seasons, including going 25-7 (17-3) this season, while finishing first in the MAAC for a second-straight season.
The problem for Tech is that, according to several reports, St. Johns and Georgetown are also both interested in Pitino, and his Big East ties run deep dating back to his days as the head coach at Providence.
Adams stepped away after just two seasons on the job. This came after Adams was suspended on Sunday for what Texas Tech called an "inappropriate, unacceptable, racially insensitive' comment to a player prior to Saturday's game with Oklahoma State in Lubbock.
Per the release, Texas Tech Director of Athletics Kirby Hocutt determined that the racially insensitive comment was unintentional and an isolated incident. Following the comment, Adams immediately apologized to the team.
"My lifelong goal was to help and be a positive influence on my players, and to be a part of the Texas Tech men's basketball team," Adams said. "However, both the University and I believe this incident has become a distraction for the Texas Tech men's basketball team and the University, which I care about so deeply."
Adams took over for Chris Beard and in his first season led the Red Raiders to the Big 12 Tournament final and a trip to the Sweet 16. That team went 27-10.
This season has been more tumultuous, with the Red Raiders falling below expectations and losing forward Fardaws Aimaq for much of the season due to injury. The Red Raiders went to the Big 12 Tournament without Adams with a 16-15 record and a 5-13 record in Big 12 action.