featured
Three Thoughts on Texas' 61-47 Big 12 Tournament Quarterfinal Win Over Oklahoma State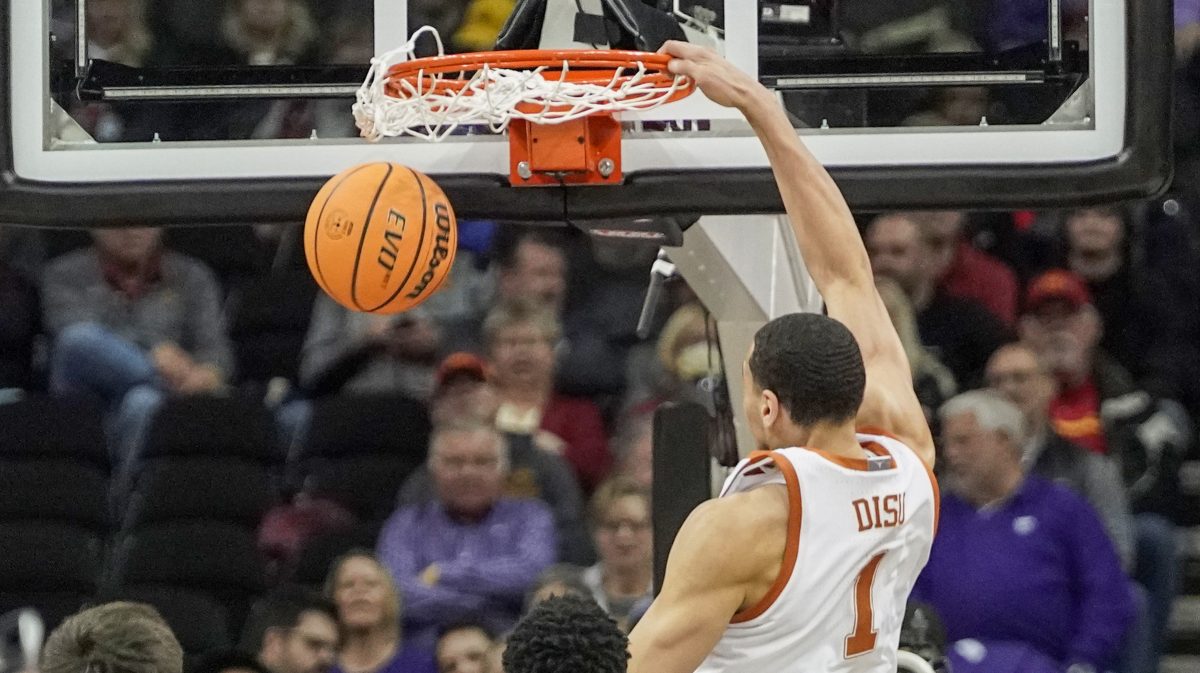 The seventh-seeded Oklahoma State Cowboys had aspirations of upsetting the second-seeded Texas Longhorns Thursday evening in the quarterfinal round of the Big 12 Tournament. But it was not to be, as the Longhorns got the best of them in a 61-47 decision at the T-Mobile Center. With that in mind, here are three thoughts on how things turned out.
Sweating it out
It would certainly seem like the Cowboys have done enough to hear their name called on Selection Sunday. ESPN Bracketologist Joe Lunardi, the man known as "Joey Brackets," said as much Thursday morning. He had the Pokes as one of the last four teams in and an 11-seed facing Penn State in a play-in game. That's on the heels of a season-sweeping 57-49 victory over Bedlam rival Oklahoma the night before. But it's still always tough to tell exactly what the committee is going to do, so there's no truly feeling good for a team like the Cowboys until that name officially comes up on the screen.
Oklahoma State stuck in the mud offensively
Give Texas a whole lot of credit for what it did defensively, but in the same vein Oklahoma State has had its struggles on the offensive end of the court all season. It entered tonight's contest as the No. 105 team in the country in adjusted offensive efficiency, per KenPom. And to be frank, it looked worse than that most of the way. Oklahoma State, much like its Bedlam counterparts on Wednesday evening, couldn't hit the broad side of the barn. This is not a typo. It hit three 3's on 20 attempts and finished 27.5% from the field overall. Just simply disastrous.
No Timmy Allen, no problem
The Longhorns forward was ruled out shortly before the game and listed as day-to-day with a lower right leg injury. That's 10.5 points, 5.5 rebounds and 3.5 assists per game of production that the burnt orange clad were missing. But turns out, they didn't miss that production all that much. Yes, the Longhorns were out-rebounded by a decisive 45-32 margin. But they more than held up without him, largely because of forward Dylan Disu's double-double of 11 points and 11 rebounds. The aforementioned porous play on the other side helped as well. And ultimately, the Longhorns' not great shooting percentage of 37.3% was enough. Five players finished in double figures, led by guard Sir'Jabari Rice's 15. Guards Tyrese Hunter, Marcus Carr and Arterio Morris served as the others with 11, 10 and 10, respectively.