Trending Now
Fans React to Heartland's Big 12 Eats Taste Test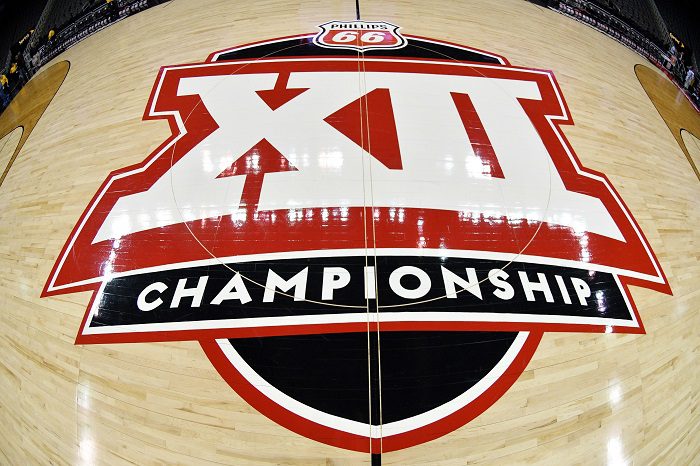 The foods featured on the menu for the 2023 Big 12 Basketball Tournament have been a topic of conversation among fans in attendance, as well as on social media in what has been a genius move by Brett Yormark to generate conversations.
Heartland's own Pete Mundo and Matthew Postins took the challenge of taste testing, reacting, and reviewing the full menu, which prompted some great fan reactions across our Instagram and Twitter accounts.
The menu features items from each of the Big 12 Schools, including the the Baylor Float, the Cyclones Tenderloin, Jayhawks Mac & Cheese, K-State Wabash Cannondog, Stormin' from Norman Oklahoma Taco, Pistol Pete OSU's fried corn, TCU loaded tots, Longhorn quesadilla, and Tech's masked rider burger, and the West Virginia Mountaineer roll.
Fans chimed in on social media with different reactions and conversation points, but the majority of the reactions centered around K-State's Wabash Cannondog and West Virginia's Mountaineer roll.
Some of our favorite mentions included the complete outrage over the West Virginia Mountaineer roll, but it was excluded from our review due to the fact that it was completely sold out at the time of the recording.
Fans took to the Instagram comment section of our post, calling out our hosts by saying, "Missing the pepperoni roll Pete… disappointing." as well as "Pepperoni roll dominates all that trash. Educate yourself."
While Mundo and Postins were unable to taste the fan favorite of the Mountaineer faithful, the general reaction is that West Virginia's selection would lay waste to the rest of the featured menu.
But, of the other nine, the consensus best food item was the Kansas Mac and Cheese, which was topped with pulled pork.