Baylor Bears
Friday Six-Pack: Texas Tech Gets Big Win While TCU Falls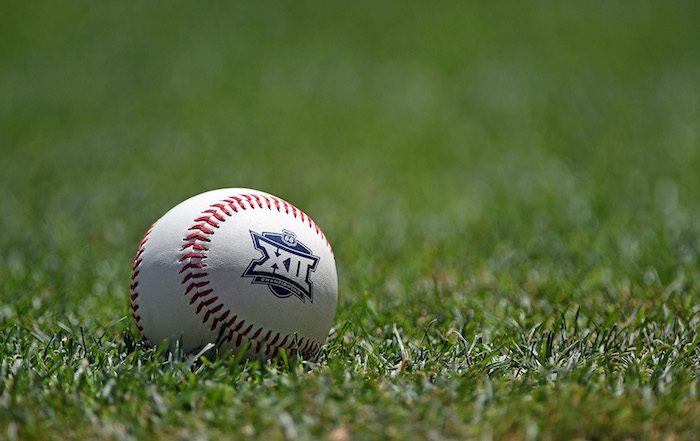 Is there anything better than cold beer and baseball? It's a combination that is hard to beat during the season. No matter what kind of beer you drink (or how many), let's take a look at some of the best action on the Big 12 baseball diamond from Friday with a nice six pack.
Best Game
Oklahoma State vs Utah Tech
I didn't have much to choose from here as almost every Big 12 game last night was a blowout in one way or another. So, I decided to give the Cowboys the best game award simply due to the fact that their game had a nice end to it. Believe it or not, this game was kind of close for awhile as Oklahoma State had a 4-1 lead going into the bottom of the seventh inning. But then the bats woke up for the Cowboys as they scored seven runs in that magical seventh inning. This game ended up being a walk off as Aidan Meola hit a two-run homer to end it. No other game in the conference was nearly as exciting as this one.
Best Win
Texas Tech over #24 Iowa
The Red Raiders are the only team in the conference facing a top 25 opponent so when they win, I will definitely give them the credit they deserve. The Hawkeyes got up 1-0 early on but then Texas Tech took over. Dillon Carter got things started for the Red Raiders when he hit a three-run bomb and they never looked back. The turning point on Friday night was in the fifth inning when Texas Tech poured it on by scoring a whopping eight runs. Carter would go on to hit another three-run shot and Iowa scored a pair of runs as well. That didn't do much though as the Red Raiders crushed the Hawkeyes with an easy 17-5 victory.
Worst Loss
#10 TCU vs San Diego
I understand that San Diego is a quality team, but TCU got absolutely embarrassed on Friday night at home. Starting pitcher Ryan Vanderhei got rocked as he gave up six runs in just three innings. Things went from bad to worse after Vanderhei left the mound because San Diego went on to score seven more runs after he left. TCU's offense never got going and they ended up falling 14 to 2 on Friday night. Ouch.
Friday MVP
Texas Tech CF Dillon Carter
There were plenty of deserving players for this award on Friday but I am going to give it to Dillon Carter. He got the scoring started for Texas Tech when he hit his first three-run homer in the second inning. But his night wasn't done there as he would go on to hit another three-run blast just three innings later. He was without a doubt, the MVP of Friday night.
Pitcher of the Day
Texas LHP Lucas Gordon
He was the only pitcher in the Big 12 to hold an opponent hitless and that was more than worthy enough to make him the pitcher of the day. Lucas pitched six full innings on Friday night against Manhattan and didn't allow a single hit. He also struck out nine batters in the process as well.
Best Home Run
Oklahoma State INF Aidan Meola
Most of the games in the conference were blowouts including this one. However, Aidan's insided the park home run ended up being a walk off that gave Oklahoma State a run rule victory in the seventh inning.
Full Scoreboard
West Virginia: 15, Minnesota: 7
Kansas State: 20, Youngstown State: 4
Western Carolina: 5, Kansas: 3
#13 Oklahoma State: 11, Utah Tech: 1
San Diego: 14, #10 TCU: 2
Texas: 8, Manhattan: 1
Mercer: 11, Baylor: 2
Oklahoma: 13, Houston: 1
Texas Tech: 17, #24 Iowa: 5