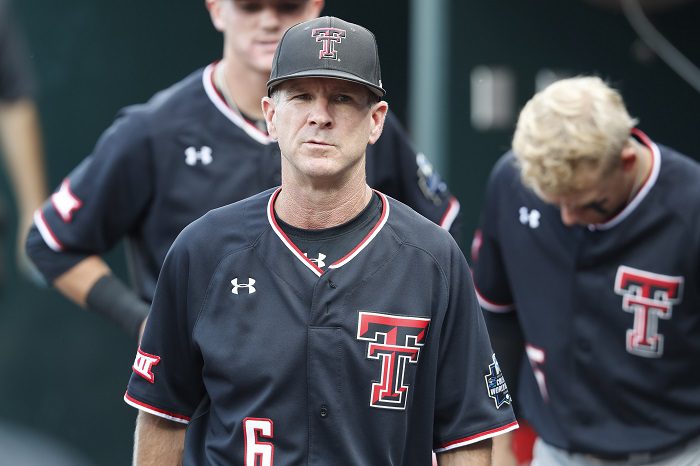 Is there anything better than cold beer and baseball? It's a combination that is hard to beat during the season. No matter what kind of beer you drink (or how many), let's take a look at some of the best action on the Big 12 baseball diamond from Saturday with a nice six pack.
Best Game
#10 TCU vs San Diego
Once again, there weren't many close games in the Big 12 on Saturday. Most of the games played were decided by four or more runs which makes TCU's close win over San Diego the best. After getting clobbered on Friday night, the Horned Frogs bounced back with a nice win. Kole Klecker pitched a great game and the Horned Frogs had just enough offense with Brayden Taylor and Elijah Nunez. Tre Richardson added a late run as well to put TCU up 3-1 which ended up being the final score. I know the Frogs still have to win on Sunday but I was very impressed with the way they came out to play on Saturday after a tough Friday.
Biggest Win
Texas Tech over #24 Iowa
In my last article I said that every time Texas Tech beats Iowa, they are going to be credited with the best win in the conference. Well, they did it once again on Saturday thanks to their high powered offense. The Hawkeyes had a 1-0 lead going into the fifth inning before Hudson White tied the game up. Gage Harrelson put the Red Raiders on top with a home steal and from there, it was all Texas Tech. Tracer Lopez brought in a pair of runs with his big triple in the seventh inning and then Tech added four more runs in the eighth. It was another big win for the Red Raiders as they took the series and will look to complete a sweep on Sunday.
Worst Loss
Baylor
For the second game in a row, the Bears fell to Mercer at home. After losing by nine runs on Friday night, Baylor lost by three runs on Saturday. Is that an improvement? I guess so but not by much. The Bears really need to get a win on Sunday to avoid being swept.
Saturday MVP
Oklahoma C Easton Carmichael
For the second time this year, Easton Carmichael has made the list. The Sooners catcher had a wonderful performance on Saturday night down in Houston. He got a RBI early on in the game before hitting a big three-run blast in the sixth inning as Oklahoma crushed Houston to take the series.
Pitcher of the Day
TCU RHP Kole Klecker
Once again, Kole Klecker earns pitcher of the day. He had a great showing last week down in Houston and he had another one on Saturday against San Diego. Kole pitched a full seven innings and allowed just two hits during his time on the mound. He is starting to become one of the best pitchers in the entire Big 12 Conference and I am excited to see him in this TCU rotation.
Best Home Run
Texas Tech INF Gavin Kash
We didn't have any walk off home runs, but we did see Gavin Kash hit an absolute bomb that went 487 feet on Saturday. I don't think that ball has landed yet.
Full Scoreboard
#10 TCU: 3, San Diego: 1
#13 Oklahoma State: 10, Utah Tech: 4 (Game 1)
#13 Oklahoma State: 9, Utah Tech: 3 (Game 2)
Michigan State: 10, Kansas: 6
West Virginia: 7, Minnesota: 2
Texas: 10, Manhattan: 4
Texas Tech: 8, #24 Iowa: 3
Mercer: 7, Baylor: 4
Kansas State: 9, Youngstown State: 6
Oklahoma: 8, Houston: 3