Big 12 News
Kansas State Earns No. 3 Seed in 2023 NCAA Tournament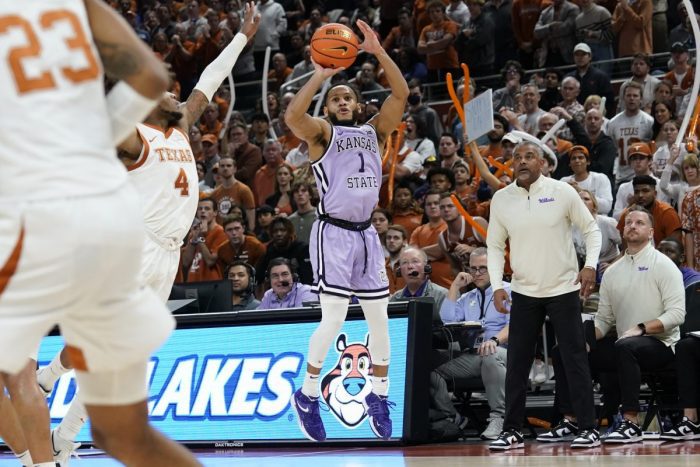 The 2023 NCAA Tournament selection committee has selected the Kansas State Wildcats as the No. 3 seed in the East Regional.
Kansas State will take on Montana State in Greensboro, North Carolina on Friday. The winner will play either No. 6 seed Kentucky or No. 11 seed Providence.
On the heels of what's been a very impressive first season under the direction of Jerome Tang, it wasn't exactly the type of showing the Wildcats were wanting in the Big 12 Tournament. They were a one-and-done, handled by TCU 80-67 in the quarterfinals. So, they'll enter the Big Dance on a two-game losing streak, when combined with a setback at West Virginia.
Still, Kansas State completed the regular season with a healthy 23-9 record, including an 11-7 mark in Big 12 play.
All-Big 12 First Team recipients Keyontae Johnson and Markquis Nowell are obviously a huge reason that's the case. Johnson and Nowell have been highly productive in the scoring department, pouring in 17.7 and 16.8 points per game, respectively. In addition to that, Johnson is grabbing 7.0 rebounds per contest, and Nowell is racking up 7.6 assists per contest.
Tang, who, as mentioned, has had a phenomenal first season in front of the Kansas State bench, is the Big 12 Coach of the Year. He's seen his team collect victories against each of the league's other contenders during the run.
One of the better programs historically in the Big 12, the Wildcats are making their 32nd overall NCAA Tournament appearance. They've punched their ticket to four Final Fours, despite never cutting down the nets at the end. They're 37-35 all-time in the Big Dance.