Houston Cougars
NCAA Selection Committee Chair Cites Quad I and II Play for Why Houston, Not Kansas in Midwest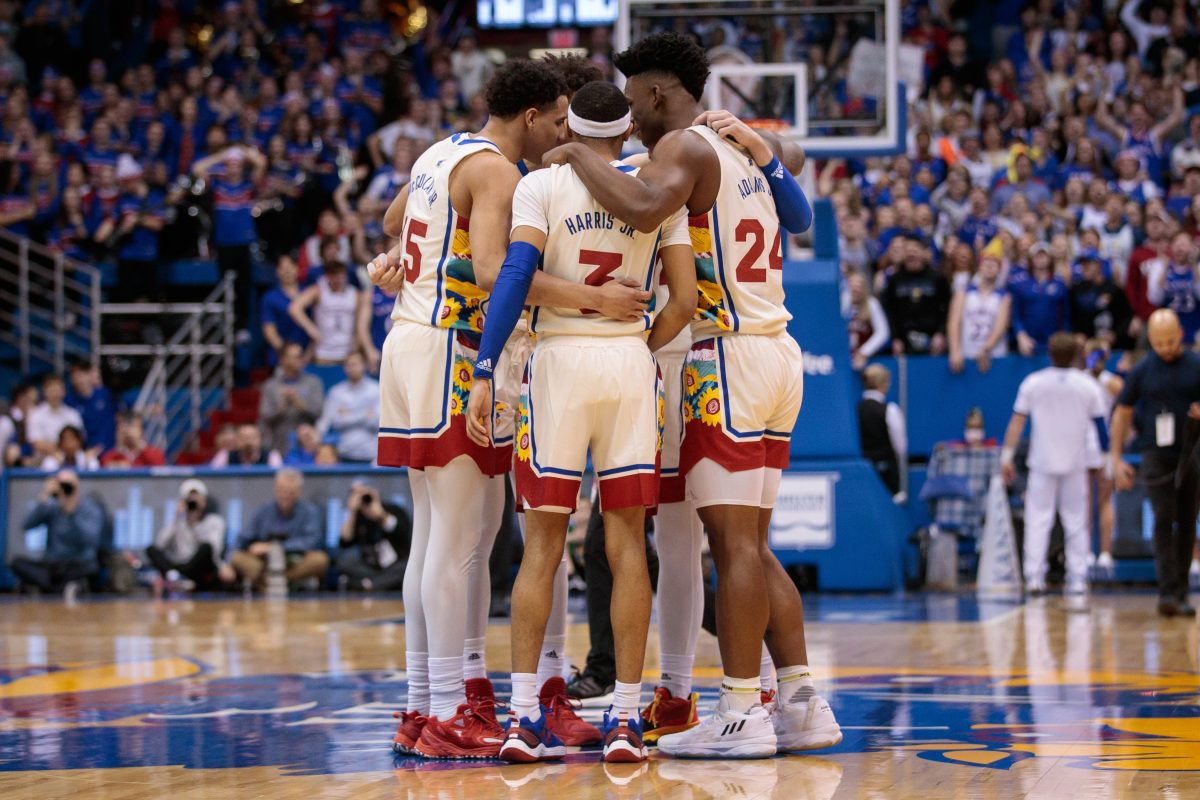 Many people, including ESPN Bracketologist Joe Lunardi, had the Kansas Jayhawks as the No. 1 overall seed in their final projections. And not only did that not turn out to be the case, but neither did the Jayhawks' hopes of getting placed in the Midwest Region.
Instead of Kansas City, they're headed to the West Region in Las Vegas, which is obviously critical when factoring in potential home court advantage. Meanwhile, the Houston Cougars are the team that gets to stay in the middle portion of the country. It's among some of the top discussion following the release of the 2023 NCAA Tournament bracket, and Chris Reynolds, the Vice President for Intercollegiate Athletics at Bradley University and NCAA Division I Men's Basketball Committee Chair, offered an explanation on that decision immediately afterwards.
"Well, when you look at Houston, a combined 15-2 in the Quad I and II, compared to Kansas 21-7 in the Quad I and II," Reynolds said. "And Houston, they were competitive in all their games that they lost, except for today. And we understand today they were without their best player. And so for that reason, we kept Houston at number two."
Speaking about being without someone really important, that was exactly the case for Kansas during the Big 12 Tournament. Head coach Bill Self was hospitalized, so assistant Norm Roberts took over duties. That's something Reynolds said the committee factored in.
"A great deal," Reynolds said. "And when you think about, as you've mentioned, you have Texas, Tennessee, Virginia, UCLA, all had player availability issues. And also Coach Self also being out certainly is something that the committee talked about throughout the course of the year. It certainly played a factor in seeding and selection, in addition to Rutgers."
As for the exact matchup, Kansas will take on No. 16 Howard on Thursday in Des Moines. Howard is in the NCAA Tournament for the first time since 1992. The winner will play either No. 8 seed Arkansas or No. 9 seed Illinois.
Kansas finished the regular season with a 27-5 record, including a 13-5 record in Big 12 play.
The Jayhawks are the defending National Champions after beating North Carolina last season 72-69. KU trailed that game by 15 points at halftime before an all-time comeback to win their first National Title since 2008.
The Jayhawks are led by forward Jalen Wilson, who averaged 20.4 points and 8.1 rebounds per game this season. He was named the Big 12 Player of the Year last week and has also been named a semifinalist for the National Player of the Year.
Kansas has made 51 NCAA Tournament appearances, while reaching 16 Final Fours, plus four National Championships (1952, 1988, 2008, 2022). The Jayhawks have an overall record of 115-48 in March Madness.