Big 12 News
Texas Tabbed as No. 2 Seed in 2023 NCAA Tournament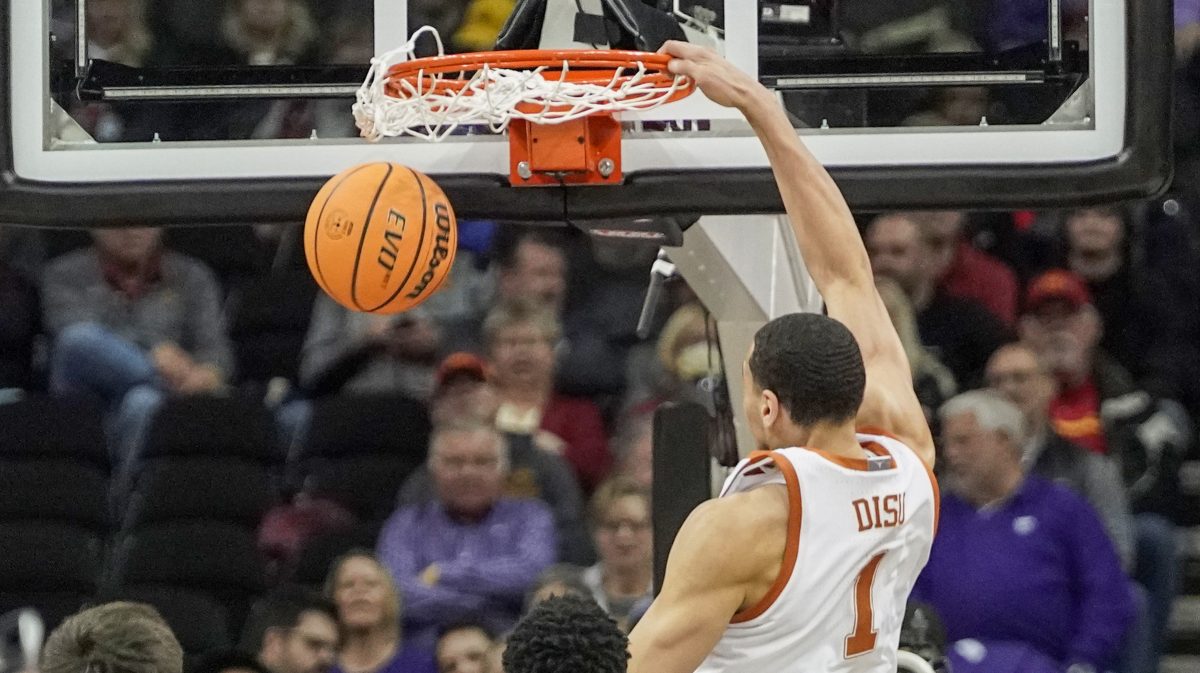 The 2023 NCAA Tournament selection committee has awarded the Texas Longhorns with a No. 2 seed in the Midwest Regional.
Texas will take on Colgate on Thursday in Des Moines, Iowa. The winner of this game will take on either No. 7 Texas A&M or No. 10 Penn State. For Texas, the Longhorns could end up back in Kansas City, if they reach the Sweet 16, as that is the location of the Midwest Regional.
After missing out on the regular season title by one game, they did not miss out on the conference tournament title by a game. Instead, they wiped top-seeded Kansas for the second time in a week, 76-56 this time around. Before that, the Longhorns dominated Oklahoma State 61-47 and topped TCU 66-60.
With all that, Texas completed the regular season with a solid 26-8 record. That included a 12-6 mark in Big 12 play.
Everything goes through guard Marcus Carr, who is the engine that makes it all run. He's averaging 15.9 points and 4.1 assists per game, both of which lead the team.
But he's got plenty of help along the way. Each of guard Sir'Jabari Rice, forward Timmy Allen and guard Tyrese Hunter are scoring in double figures, with 12.6, 10.5 and 10.2, respectively. Allen's bringing down a team-high 5.5 rebounds per contest as well. And forward Dylan Disu is a menace inside, with his 1.4 blocks per game.
With Chris Beard dismissed earlier this season, Rodney Terry has stepped in and more than kept things afloat. The 54-year-old has been with the program since 2021 after previous stints with both Fresno State and UTEP as head coach.
The Longhorns have now punched a berth in the NCAA Tournament 37 times, and they've gone to the Final Four three times. They're 36-39 all-time in the Big Dance.